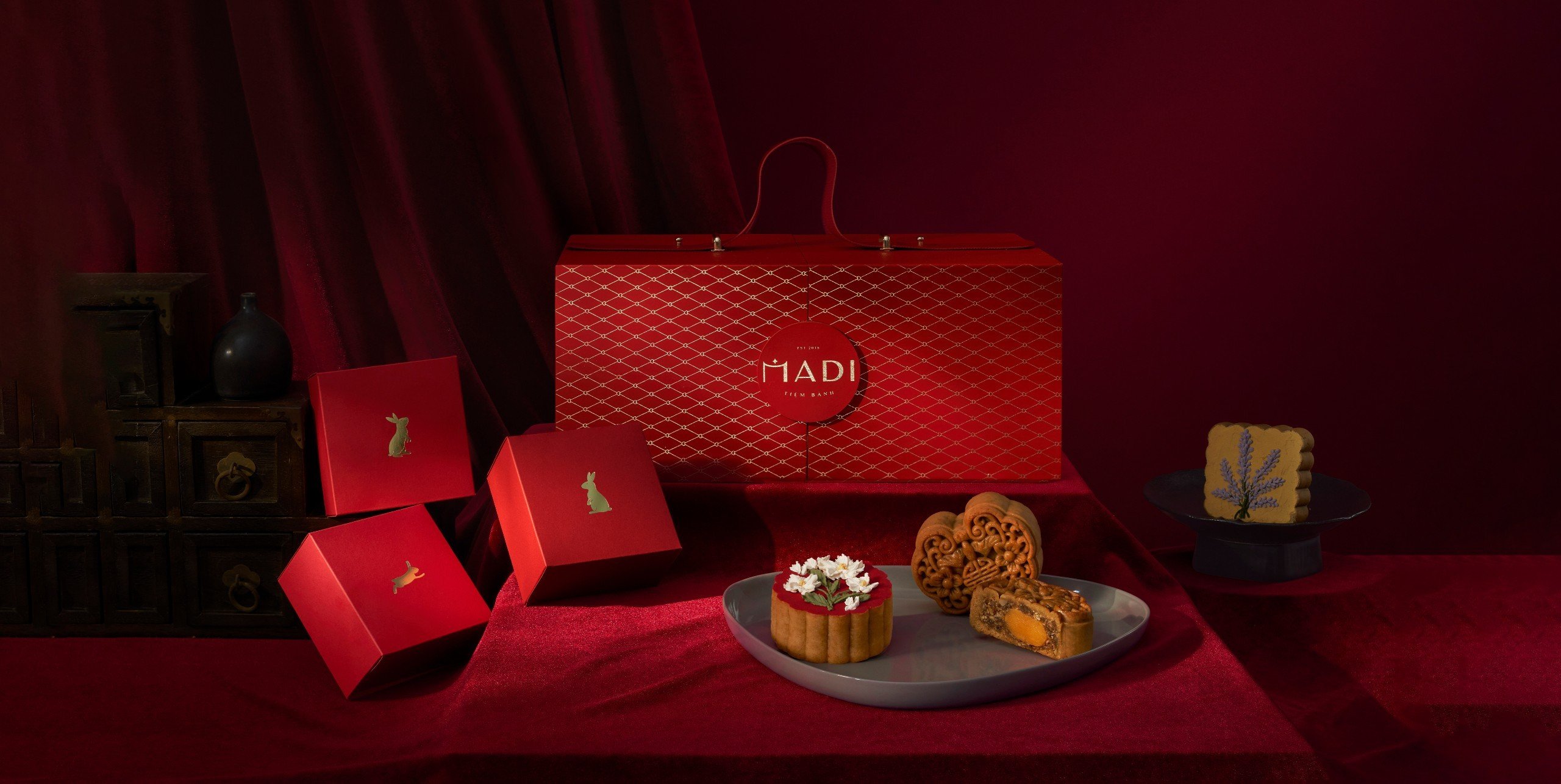 Lost in the hurried and bustling urban flow, filled with excitement and glamour, we unintentionally forget the simple and rustic values of reunion, of the joy and happiness in being close-knit.
With the hope of bringing heartwarming and meaningful moments to everyone, MaDi has specially created the Beyond the Mooncake Collection exclusively for the Mid-Autumn Festival 2023, with the message "Warmth in Red - Complete reunion".

The design of the box is inspired by the red lantern, starting with beautiful but chilly monochromatic flowers. You will be pleasantly surprised by the warmth that emanates from the bright four-season painting hidden inside, creating an invisible bond between you and the people you cherish. MaDi hopes that not only during the Mid-Autumn Festival but also throughout the four seasons of Spring, Summer, Autumn, and Winter, we genuinely care for one another.
The mooncakes will kickstart a gathering feast during the most beautiful moonlit season when the whole family comes together to enjoy mooncakes, tea, and admire the moon. It's a time to set aside all worries and busyness in life.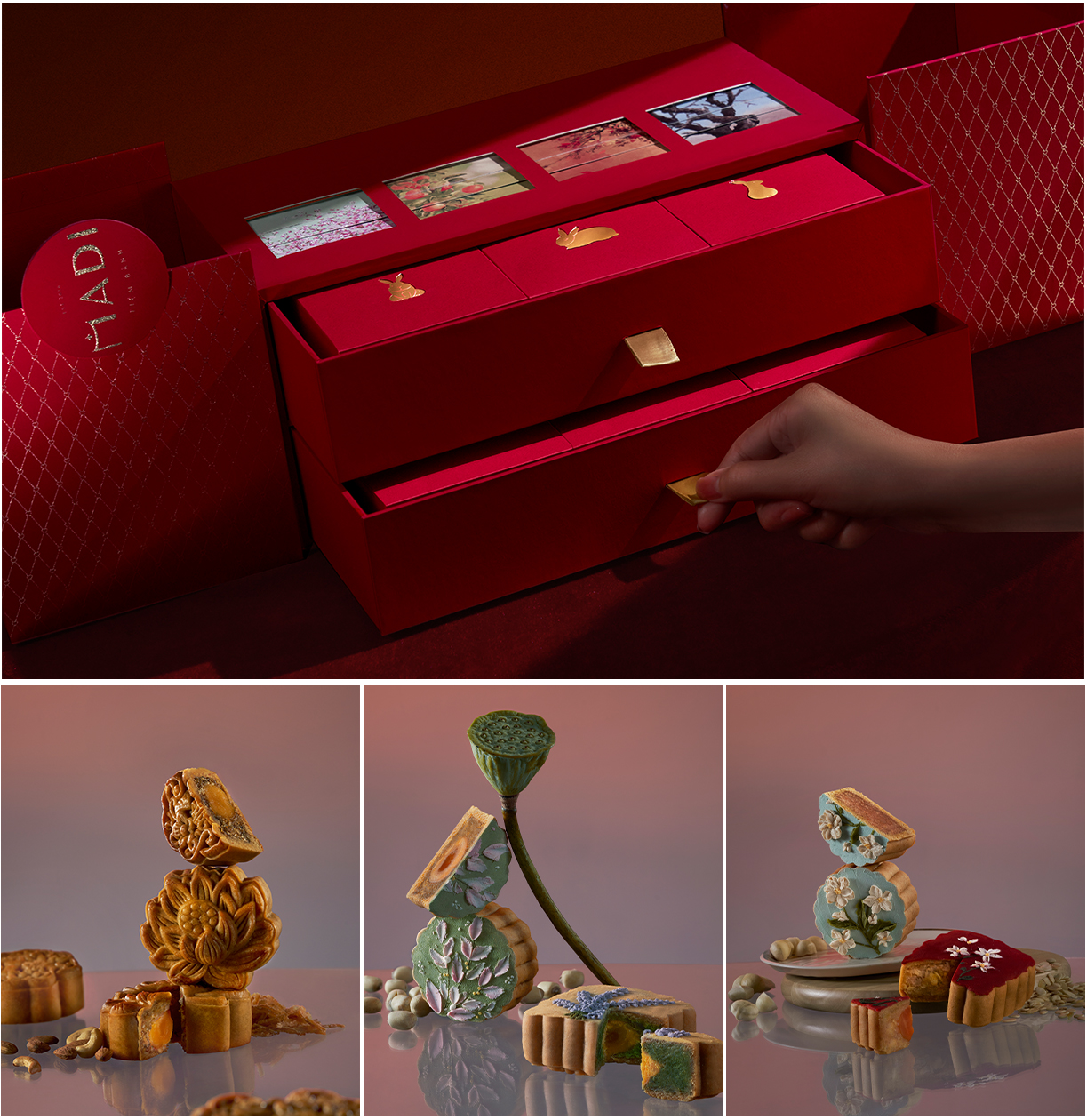 This Mid-Autumn Festival, MaDi sends its warm regards to you and your family with 6 exquisite premium mooncake flavors, carefully selected by MaDi from the ingredients to the unique and impressive designs:
BBQ Meat Mixed filling
XO Sauce Seafood filling
Rose Tea with Lotus Seeds filling
Matcha with Macadamia Nuts filling
Young Coconut with Melon Seeds filling
Berry with Chia Seeds filling
All of MaDi's mooncakes are free from preservatives, which means their shelf life is short. Therefore, please make order at least 2 days in advance so that MaDi can prepare the freshest and most delicious mooncakes for you.
The prices of MaDi's mooncakes for the 2023 Mid-Autumn Festival are as follows:
Individual mooncakes: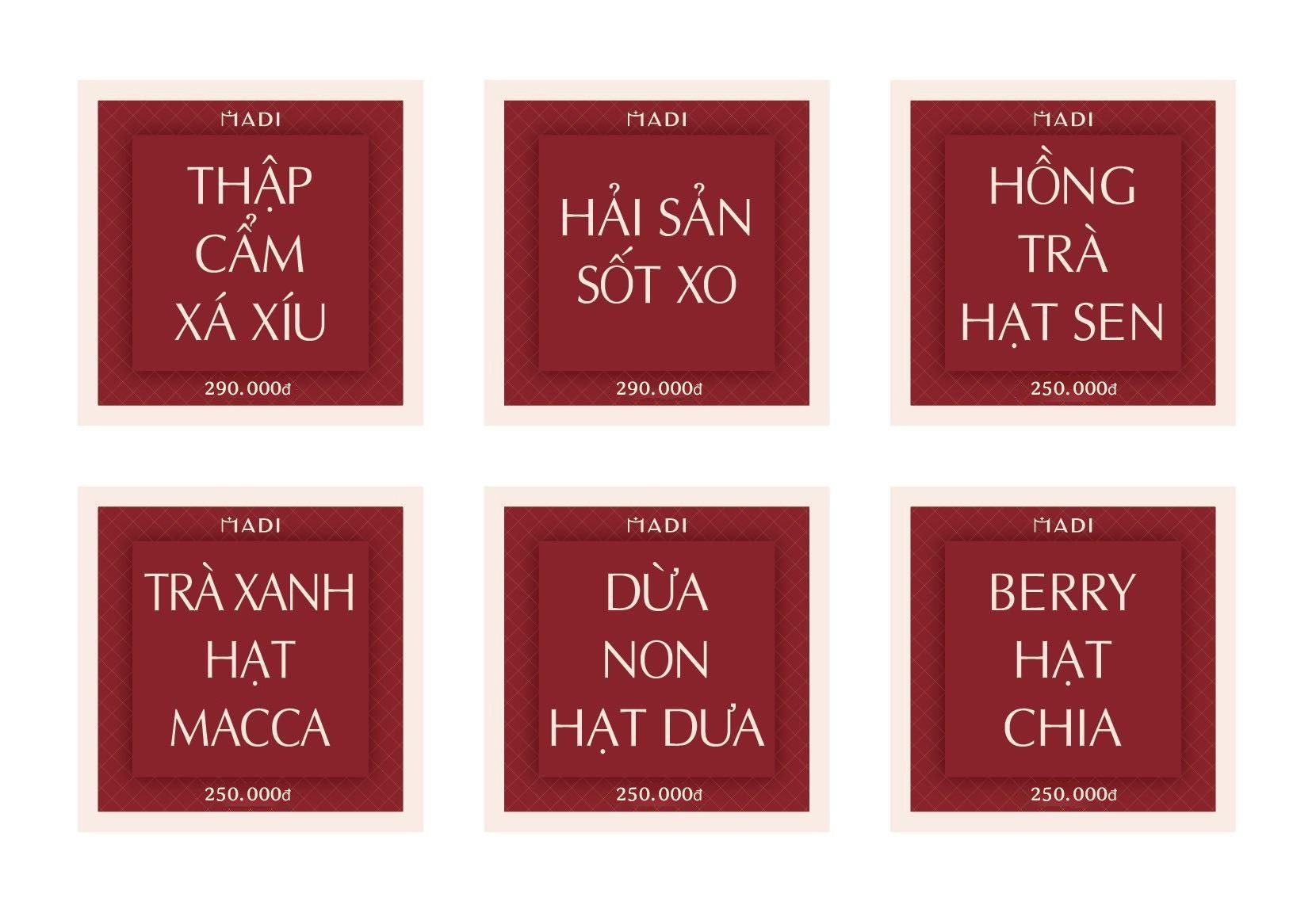 Set 6 traditional mooncakes: 1,750,000 VND
Set 3 traditional mooncakes & 3 modern mooncakes (*): 2,050,000 VND
Set 6 modern mooncakes (*): 2,350,000 VND
* For the modern mooncakes, MaDi will randomly combine hand-painted decorative patterns and printed decorative patterns.
MaDi will support printing corporate logos on the outer bags of the mooncake boxes for orders of 50 boxes or more. Specifications: red bag with gold color logo (please contact MaDi's sales representative to view samples).
Discount policy:
5% off for orders of 20 boxes or more
10% off for orders of 50 boxes or more
15% off for orders of 100 boxes or more
Cake delivery schedule:
For individual mooncakes: 2 days after receiving the order.
For whole-box mooncakes: Since MaDi customizes the cake boxes at the manufacturing plant that produces boxes for well-known brands such as LV, Gucci, Chanel, Hublot... in Shanghai, and they are handmade, MaDi will begin delivering the whole-box mooncakes according to the following schedule: 18/09, 21/09, 25/09, 27/09.