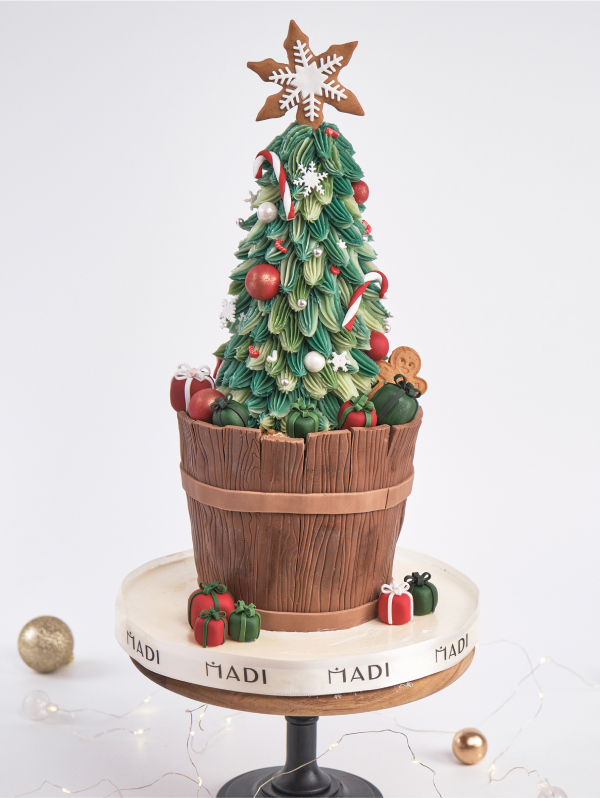 XMAS 02
A mini Christmas tree emitting sweet fragrance can make you feel fluttered.
Request for a consultation
This Christmas is warmer with you and our family gathering together, enjoying a sparkling and sweet Christmas tree-shaped cake. Choosing a cake filling that suits everyone's taste will make the feast even more perfect. A soft and smooth chocolate cake combined with sweet and tart cranberry jam and fresh strawberries could be an excellent option for your family. Surely, the Xmas cake will become a memorable moment on this Christmas night.
Please make order 2 days in advance for this design. Please note that colour of this design could be variable a bit with shown image.