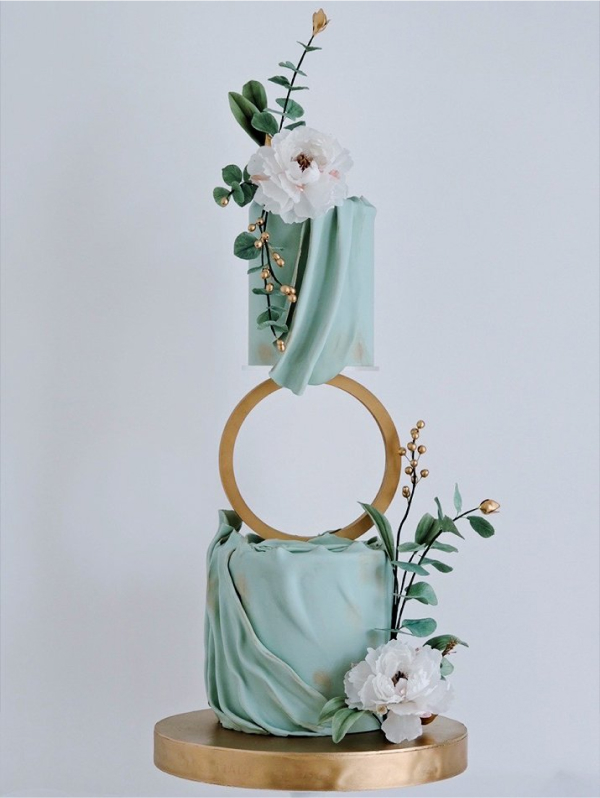 Wedding 03
A blossoming love, a destined relationship intertwined.
Request for a consultation
The day we walk hand in hand down the aisle, you in an elegant suit that I adore, and me in a flowing, beautiful silk dress that you have chosen, that will be the happiest day of our lives.
The wedding cake for the loving couple is exquisitely designed by the artisans at MaDi, combining sophistication and uniqueness. Inspired by a golden wedding ring, it symbolizes the crystallization of love, the embodiment of connection, trust, and shared responsibility in nurturing a peaceful, steadfast, and happy family.
The emerald green color enhances the wedding venue with a gentle and romantic atmosphere, ensuring that this joyful day will become a precious and cherished memory in our family's life.
Please make order 2 days in advance for this design. Please note that colour of this design could be variable a bit with shown image.