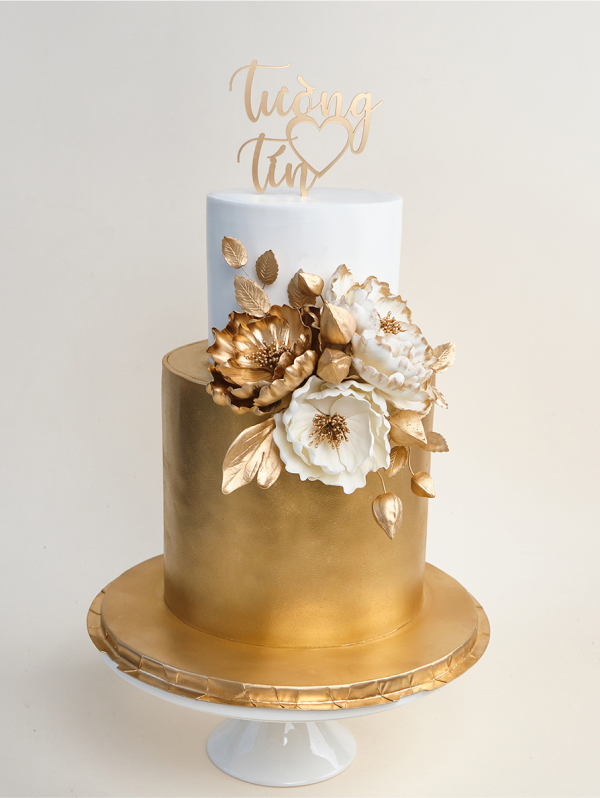 Wedding 02
Meeting each other is fate, getting together is destiny, and staying together is a choice.
Request for a consultation
Congratulations to the lovely couple Tường & Tín for finding their soulmate. Wish your small family be happy and together for life.
MaDi artisans have designed a special wedding cake in white and gold tones for the young couple.
The highlight is a beautiful and luxurious cluster of peonies, representing pure and sincere love. Peonies signify a wish for a happy and lasting married life for the two of you.
Please make order 2 days in advance for this design. Please note that colour of this design could be variable a bit with shown image.