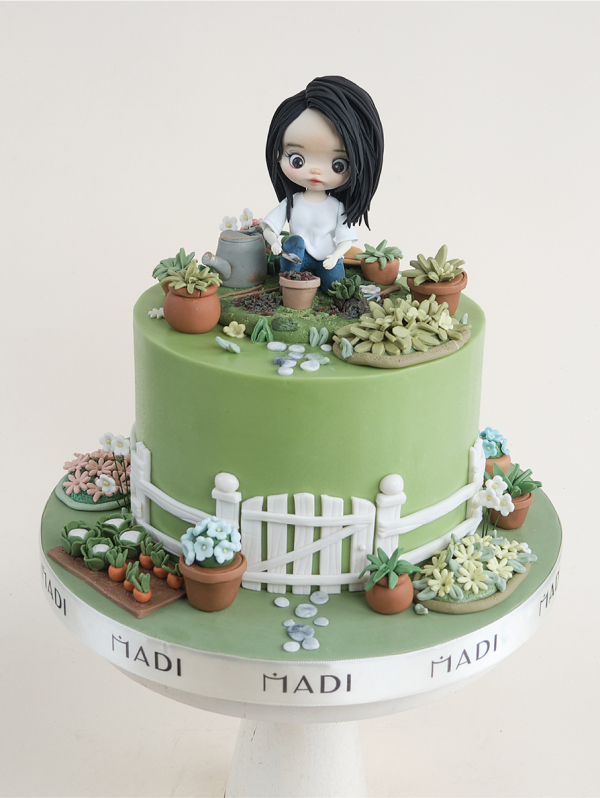 Ươm mầm
"This cake is dedicated to you, with a cool green garden on top. Wishing you a new age full of peace and happiness."
Request for a consultation
You are someone who loves to plant trees, flowers, and vegetables in your own garden. You love nature, flowers, and plants, and want to take care of your spiritual children to be green and vibrant under the sunlight.
The cake is a gift that a friend wants to give to you, decorated with fondant by the skilled artisans at MaDi Cake, creating a small garden just for you.
We hope that MaDi's work will be received by you with all your passion and happiness.
Please make order 2 days in advance for this design. Please note that colour of this design could be variable a bit with shown image.