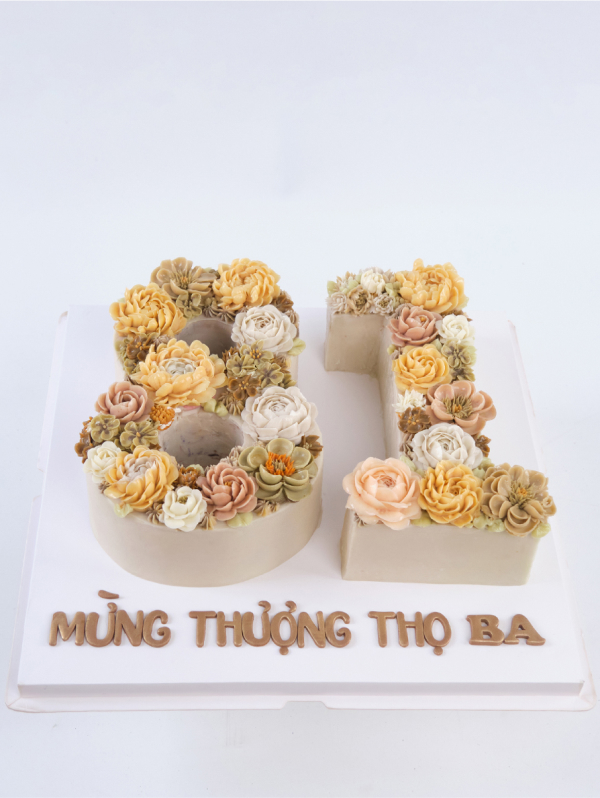 TRƯỜNG THỌ 05
The longevity cake for Dad on his 81st birthday.
Request for a consultation
81 springs have passed, and Dad has always been by my side, taking care of me, so that I can have the life I have today. I am grateful and happy that I still have the opportunity to celebrate another year with Dad.
The cake, designed by the MADI Cake artist in the shape of number 81 and decorated with bright yellow buttercream flowers, brings warmth, joy, and optimism. The color yellow also symbolizes luck and happiness in life.
I only wish that Dad stays healthy so that I can do many meaningful things to bring happiness to him.
Please make order 2 days in advance for this design. Please note that colour of this design could be variable a bit with shown image.