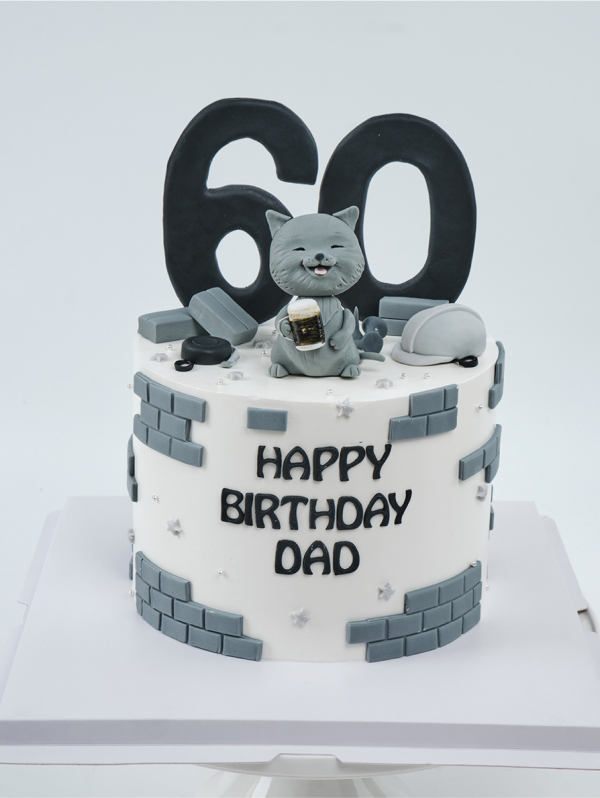 TRƯỜNG THỌ 04
Happy birthday to Dad. Wishing you good health so that you can continue to pursue your hobbies and passions.
Request for a consultation
At the age of 60, it's a milestone to leave the hustle and bustle of life and spend more time on oneself. Giving Dad a cat-shaped cake, which represents his age, and in the context of a construction site - where Dad has dedicated half of his life to work. The MaDi artist has skillfully created a meaningful artwork that captures the essence of Dad's 60th birthday. Wishing Dad good health so that he can live happily with our family.
Please make order 2 days in advance for this design. Please note that colour of this design could be variable a bit with shown image.