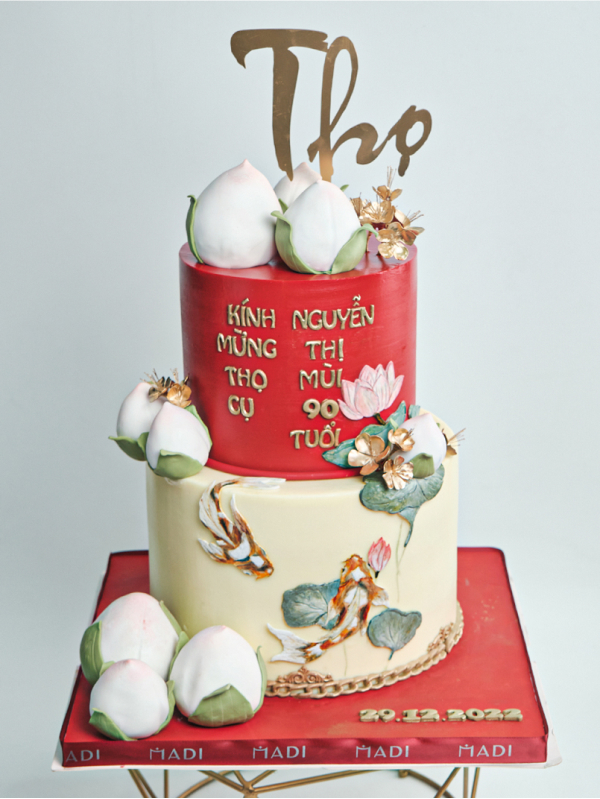 TRƯỜNG THỌ 03
Congratulations to Mr./Ms. Mui on turning 90 years old. Wishing you good health and happiness with your children and grandchildren.
Request for a consultation
Being able to celebrate your 90th birthday with you, Mom, is an endless joy for me. It's a happiness to have you here with your children and grandchildren, and to be able to take care of you. Thank you for everything you've done for us throughout your life. A piece of longevity art by the MaDi artist combines harmoniously between the noble and auspicious symbols of longevity: the peach blossom represents immortality; the carp brings peace and happiness; the lotus represents unity and togetherness. All of these elements come together to create a meaningful piece of artwork that conveys the love and affection of your children and grandchildren for you.
Please make order 5 days in advance for this design. Please note that colour of this design could be variable a bit with shown image.