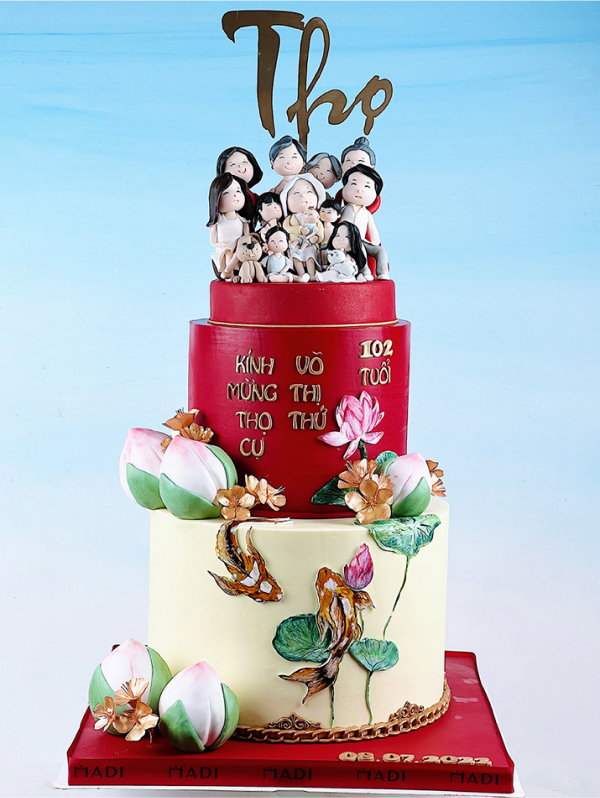 TRƯỜNG THỌ 02
Thank you Mom, thank you Grandma for taking care of us, nurturing us, and loving us as we grow older.
Request for a consultation
You have given us the most precious things, and your hair has turned gray over the years. Now, every minute, every second spent with you is the most precious thing for us. The artist at Madi has created a Longevity artwork for you, with a depiction of the whole three generations of our family together with the symbol of pink peaches and two Koi fish, which represents the wish for longevity and togetherness with your grandchildren. Congratulations on your longevity.
Please make order 5 days in advance for this design. Please note that colour of this design could be variable a bit with shown image.