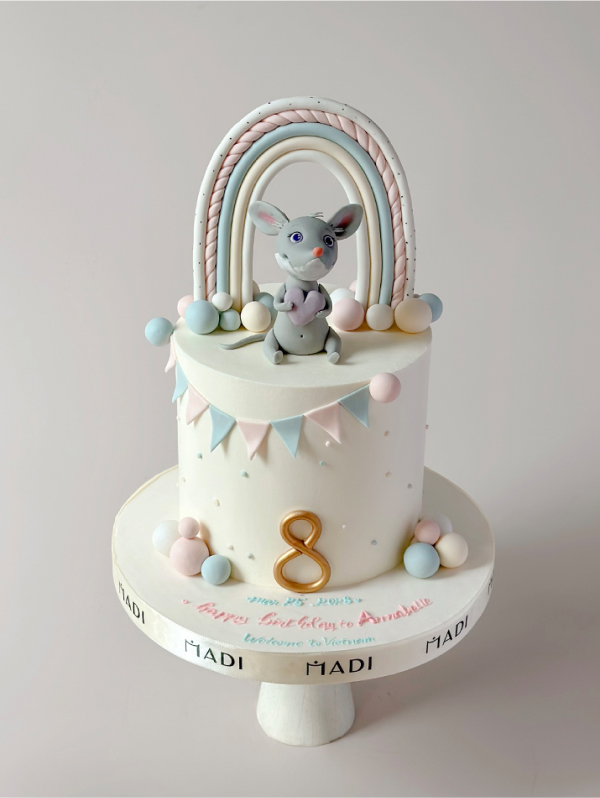 Tí con
A special birthday cake for Annabelle on the occasion of her 8th birthday.
Request for a consultation
"Happy Birthday Annabelle and welcome to Vietnam!"
This year, Annabelle celebrates her special birthday in a new country, a beautiful and rich Vietnam with countless charming landscapes and friendly and hospitable people.
The cream cake for the little girl is made by MaDi artisans from new layers of Hong Kong gato cake combined with sweet pineapple jam, creating an attractive and passionate taste in each piece of cake when enjoying.
Happy birthday to the Rat-year-old Annabelle, wish her a new year full of family love and happiness with her exciting discoveries in life.
Please make order 2 days in advance for this design. Please note that colour of this design could be variable a bit with shown image.