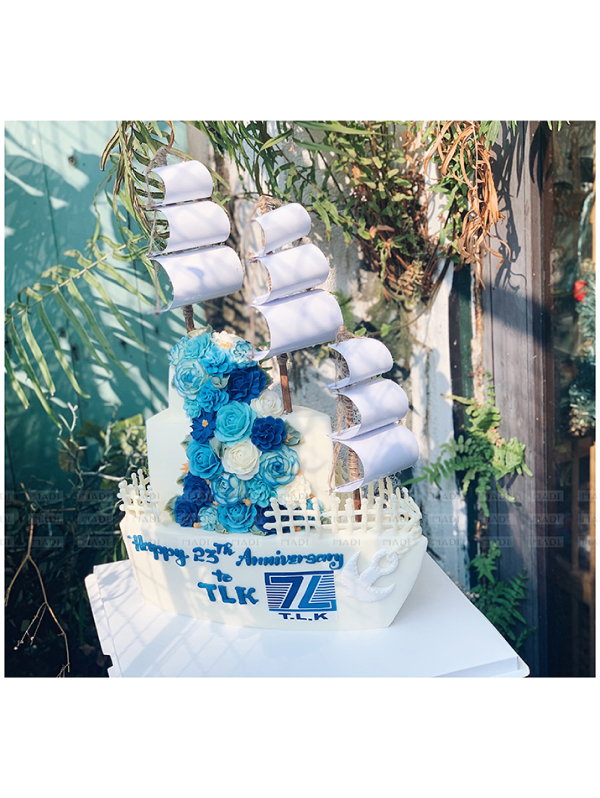 Thuận buồm 01
23rd anniversary of TLK establishment - 23 years of sailing together towards the sea.
Request for a consultation
The TLK big ship is sailing with full sails towards the sea, carrying the people who have worked day and night to create a strong TLK as it is today.
The cake artwork of the ship is meticulously designed by MaDi Cake artist, creating a great cake like the development of TLK. The blue buttercream flowers, the brand color of TLK, are eye-catching decorations on the ship's deck, symbolizing growth, blooming, and hoping that TLK will achieve even more success in the future.
Please make order 2 days in advance for this design. Please note that colour of this design could be variable a bit with shown image.