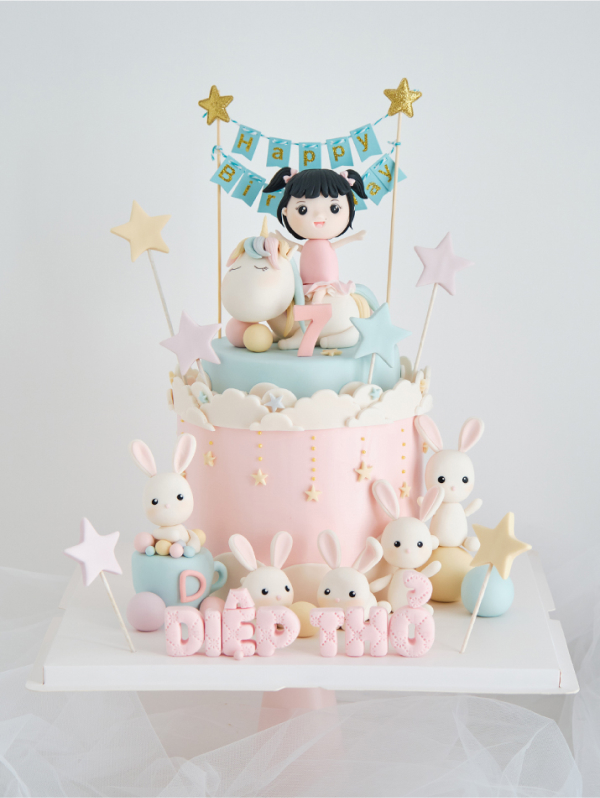 Thỏ con
The childhood world of the child has a pony and cute little bunnies.
Request for a consultation
Happy Birthday to Diep Tho!
"My name is Diep, at home I'm called Tho, so people often call me Diep Tho. I'm 7 years old this year," the little girl introduced herself with an innocent yet confident and agile look on her birthday.
The cake is a birthday gift from Mom and Dad for Tho, specially designed by the artists at MaDi, featuring adorable white bunnies and a cute Pony playing and frolicking in the sweet world of childhood.
"Wishing Diep Tho to always be healthy, happy, and loved by everyone, cherished for your lively and lovely personality!"
Please make order 2 days in advance for this design. Please note that colour of this design could be variable a bit with shown image.