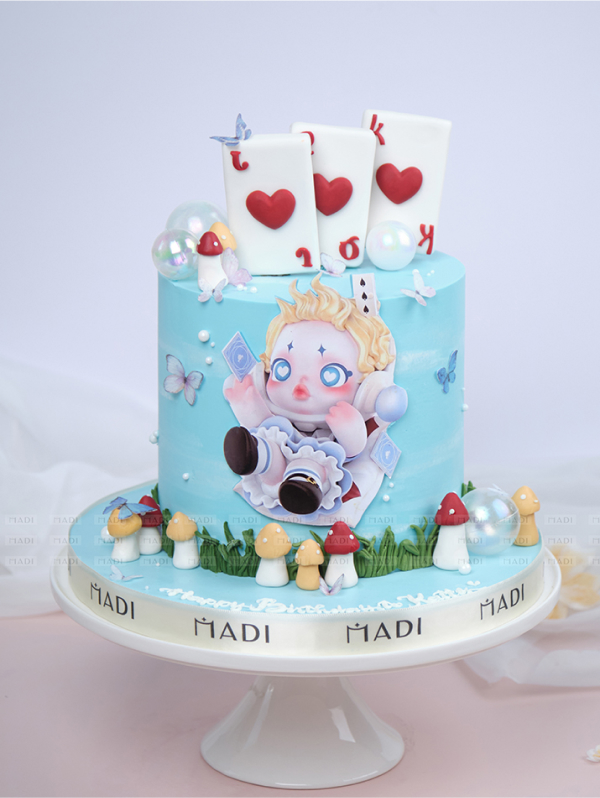 The Bold
Presenting to Katty the cake inspired by The Bold character in the Every Wonderland Game Series that she loves very much.
Request for a consultation
"Happy birthday to Katty!"
As one of the product lines of the Skullpanda model, the character design with both cute and eerie appearance, attractive, The Bold has won the heart of little girl Katty.
The Bold cake was designed by the artist at MaDi with sparkling colors and intricate details.
Hopefully, when receiving this cake, she will be surprised and happy with this unique gift specially made for her on her special and meaningful day.
Please make order 2 days in advance for this design. Please note that colour of this design could be variable a bit with shown image.