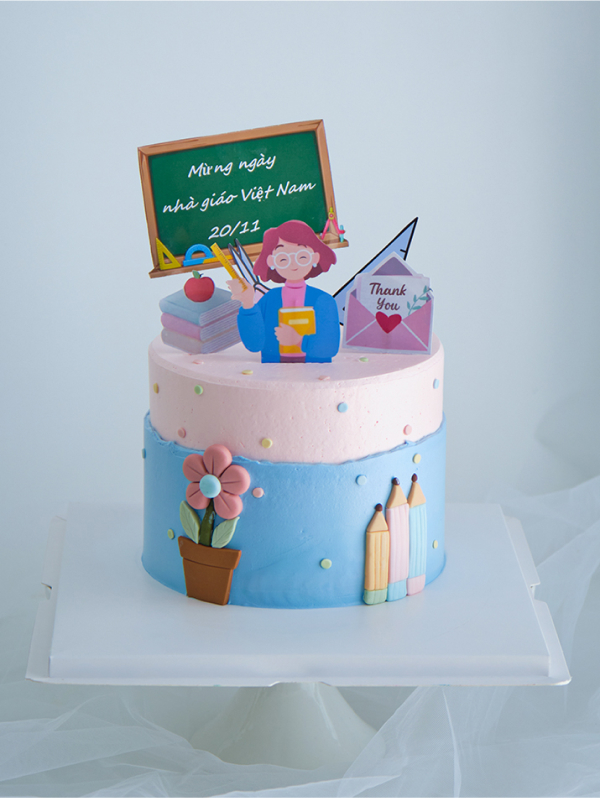 Teacher
My teacher is like the second mother in my school.
Request for a consultation
The first crooked letters you held my hand to write, or the first flowers I clumsily colored, those were surprising and beneficial things you taught us, the first steps we took on the wide path of knowledge.
Dedicating to you, our teacher, an adorable cake as a token of gratitude and affection on the occasion of November 20th. The cake, designed by the talented MaDi artist, is adorned with cute and vibrant colors, bringing happiness to you and welcoming the meaningful and complete Vietnamese Teachers' Day.
Sending you loving wishes through this sweet cake, like the hearts of us, your students!
Please make order 2 days in advance for this design. Please note that colour of this design could be variable a bit with shown image.