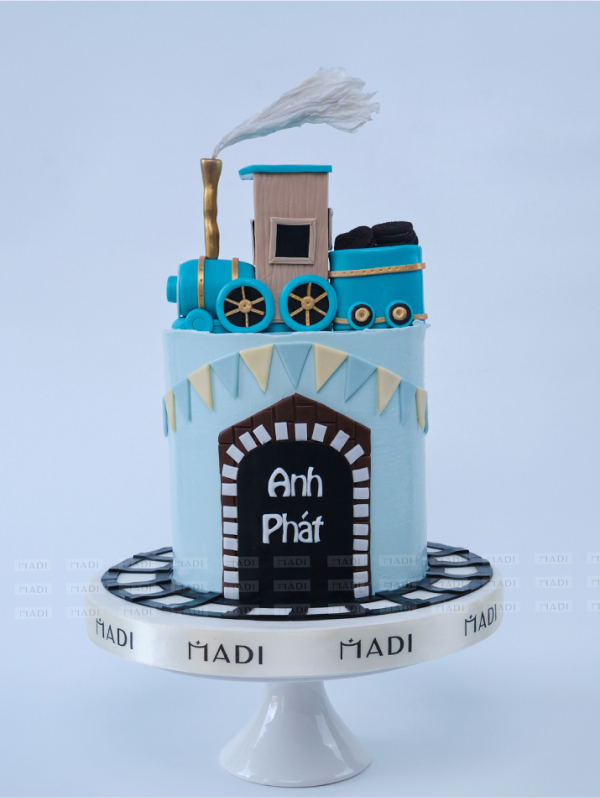 Tàu hỏa
Your dream train journey.
Request for a consultation
Chugga-chugga, choo-choo... The blue train is running along the railway, passing through bustling cities, traversing vast and picturesque countryside, and crossing over lush green mountains, alongside the coastline stretching across every corner of Vietnam.
Little boy Anh Phat loves watching the train pass by, with its majestic series of connected carriages moving forward. He dreams of one day traveling on a train that links the North and the South, experiencing a journey to new lands full of exciting adventures.
"Happy birthday, Anh Phat! Wishing you good health in the new year to freely explore and pursue the things you love."
Please make order 2 days in advance for this design. Please note that colour of this design could be variable a bit with shown image.