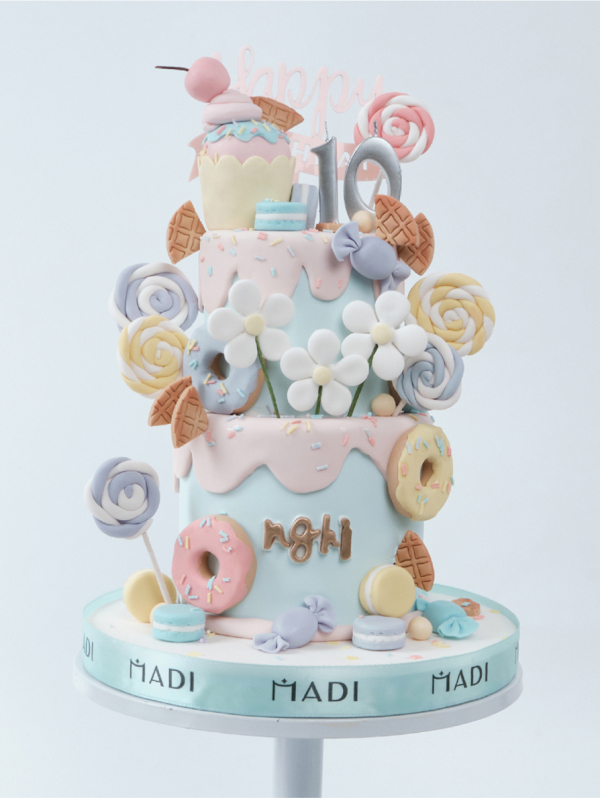 Sweetie
The dream of getting lost in the world of sweets in a 10-year-old girl's fairy tale has been brought to life by MaDi artisans on a two-tiered birthday cake specially made for the daughter.
Request for a consultation
The sweet world of the child's creation is made by the skillful and delicate hands of MaDi artisans. The soft pastel tones bring a comfortable, fresh, and gentle feeling.
The cake filling of smooth caramel combined with sweet caramel cream melts the heart of the cute and lovely 10-year-old girl. MaDi hopes that this cake will be the beginning of the child's sweet happiness and exploration of the vast world.
Please make order 2 days in advance for this design. Please note that colour of this design could be variable a bit with shown image.