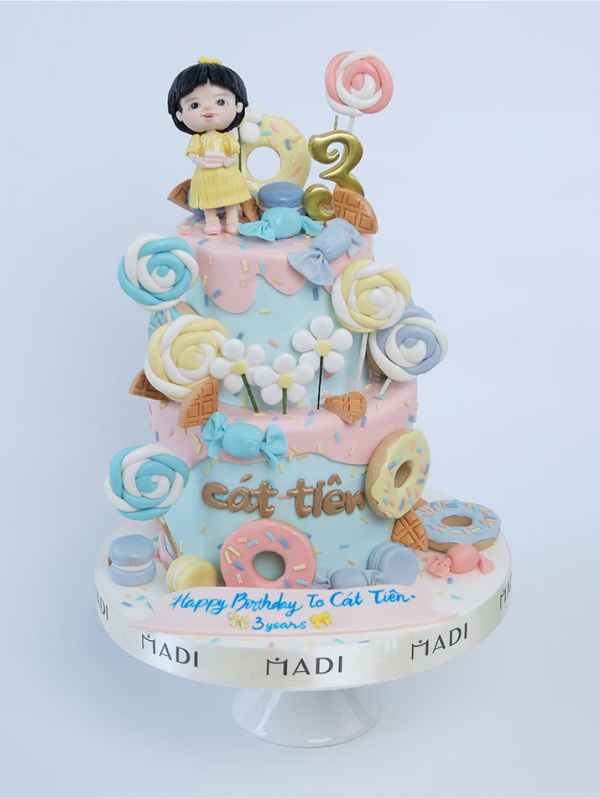 Sweetie 01
A sweet world for Mother's Princess Cat Tien.
Request for a consultation
The mother always asks what her daughter's dream is.
Cat Tien always answers that she wishes to become a beautiful princess in a world of sweet candy.
And on her third birthday, her mother turned her dream into a reality.
A cake was created by MaDi artisans, resembling a world filled with colorful donuts and sweet candy. Little Cat Tien in her cute yellow dress became the sweet princess of her dreams.
"Happy birthday to Cat Tien! Always sweetie!"
Please make order 2 days in advance for this design. Please note that colour of this design could be variable a bit with shown image.