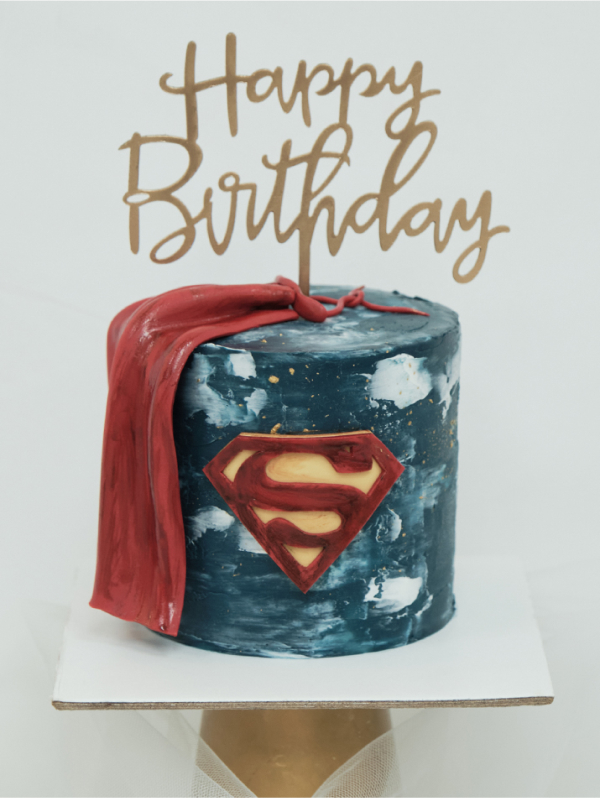 Superman
"I wish I could be Superman!" - The son said.
Request for a consultation
"Happy birthday to you, my son!"
"Your dream is to become a brave and powerful superhero, to protect Mom and Dad, and the loved ones."
Listening to your whispered wish, Mom feels even happier because you have learned to love and care for others like a true hero.
The unique Superman-themed cake, designed vividly by the artist at MaDi, features the iconic cape of Superman, a gift closely connected to your little boy's dream.
"Wishing you, my dear, good health to pursue your big dreams!"
Please make order 2 days in advance for this design. Please note that colour of this design could be variable a bit with shown image.