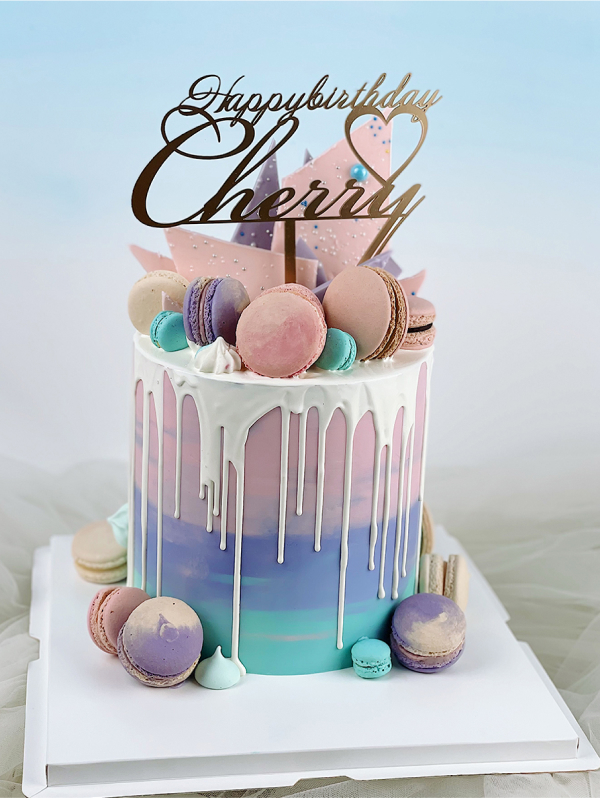 SẮC MÀU 04
Happy birthday to Cherry, my special lover.
Request for a consultation
Since you appeared in my life, everything has become more colorful. You bring me a lot of laughter and even tears, and I always cherish every moment with you.
Thank you for showing me the many colors and the true meaning of life. As a gift, I give you a birthday cake with three pastel colors: pink, purple, and blue, which represent everything I want to express to you.
Please make order 2 days in advance for this design. Please note that colour of this design could be variable a bit with shown image.