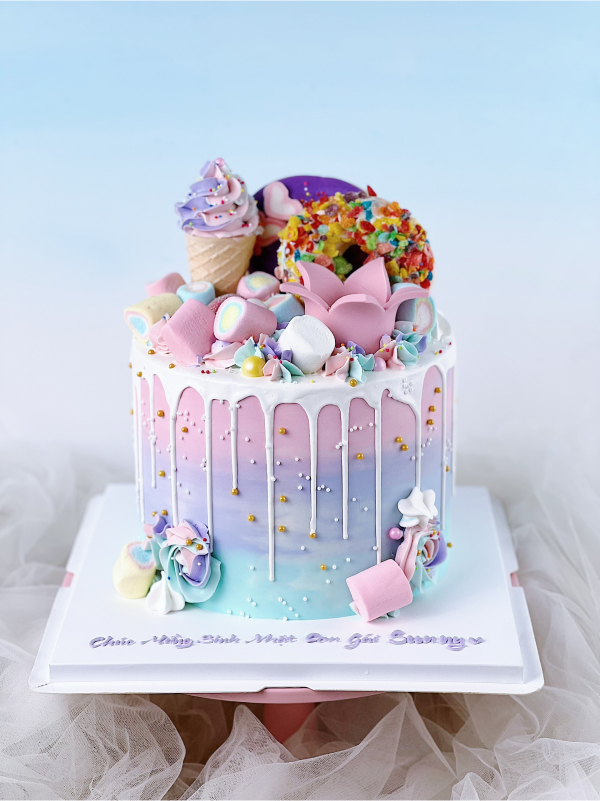 SẮC MÀU 01
The colorful cake is dedicated to little Suri. I wish you a happy and healthy new age, and may each day bring new colors to your journey of life.
Request for a consultation
The Colorful Cake is delicately crafted by MADI artisans with cute pastel shades that are harmoniously blended together. The eye-catching exterior is decorated with colorful donuts, cinnamon cream, and sweet marshmallow candy.
The cake layers consist of a combination of bright Red Velvet sponge cake and rich, creamy cheese frosting, which enhances its appeal and makes it irresistible. It is not only a feast for the eyes, but also a delight to taste cake.
Please make order 2 days in advance for this design. Please note that colour of this design could be variable a bit with shown image.