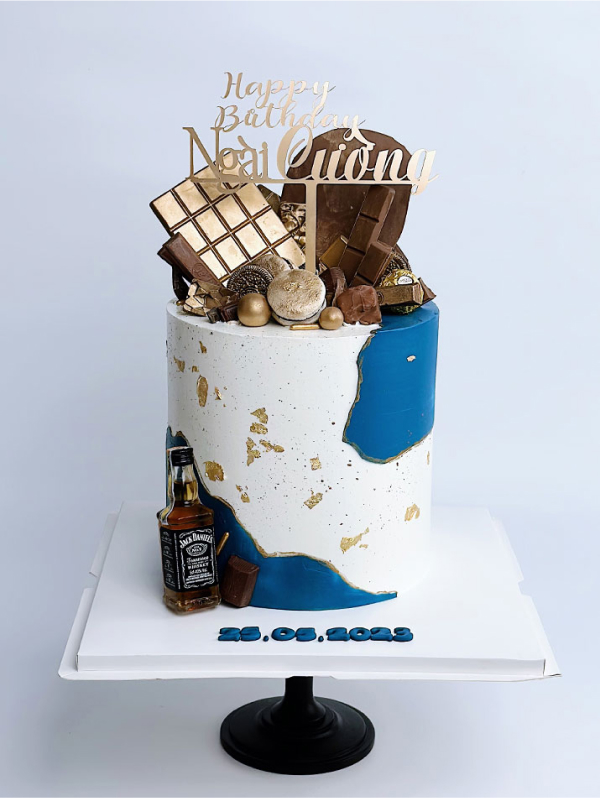 Rượu ngon 06
The unusual combination of the sweetness of chocolate and the bitterness of wine on the birthday cake for Mr. Cường.
Request for a consultation
A little bitterness, sweetness and richness of the characteristic chocolate flavor, interspersed with a hint of spicy flavor of the bold whiskey.
The unique milk cake was designed in a delicate and elegant way by the artisans of MaDi for Mr. Cường on the occasion of his special birthday.
We hope the cake will leave beautiful and meaningful impressions for the owner and guests at the intimate and warm celebration party.
Please make order 2 days in advance for this design. Please note that colour of this design could be variable a bit with shown image.