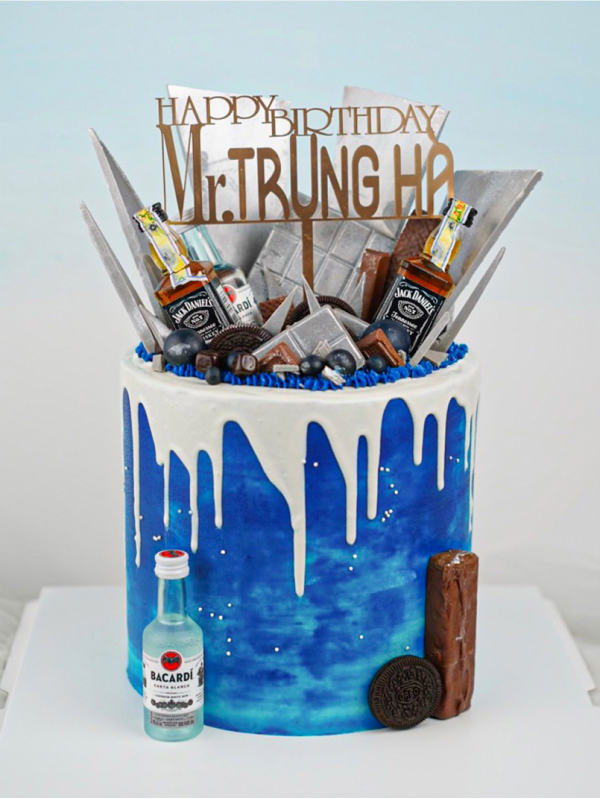 Rượu Ngon 02
Good wine makes us drunk, but good friends wake us up from the negatives in life.
Request for a consultation
Happy birthday to Mr. Trung Ha. I present to you a cake decorated by MaDi artisan with bottles of Bacardi Rum Superior and Jack Daniel's, your favorite types of alcohol.
Surely, this artwork will create a surprise and leave a lasting impression on your birthday party. I wish that our brotherhood will always be strong, supporting each other to overcome difficulties and achieve success in life.
Please make order 2 days in advance for this design. Please note that colour of this design could be variable a bit with shown image.