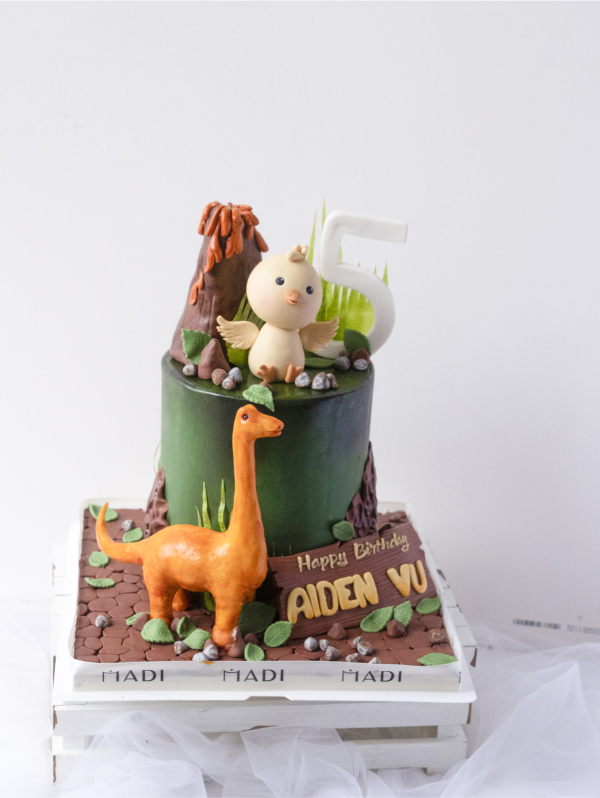 RỪNG XANH 01
Happy birthday to Aiden Vu on turning 5 years old. Wishing you a strong and healthy new age to explore new things in the garden of childhood.
Request for a consultation
Green Forest is the version created for Aiden, who loves the animal world and imagines a wild forest with his best friends, Chicken and Dinosaur, which MADI has vividly recreated. Inside, the cake is a combination of soft and smooth sponge cake layers, along with layers of chocolate with the distinctive flavor that children love. All of these create a complete 5th birthday party for Aiden with family and friends.
Please make order 2 days in advance for this design. Please note that colour of this design could be variable a bit with shown image.