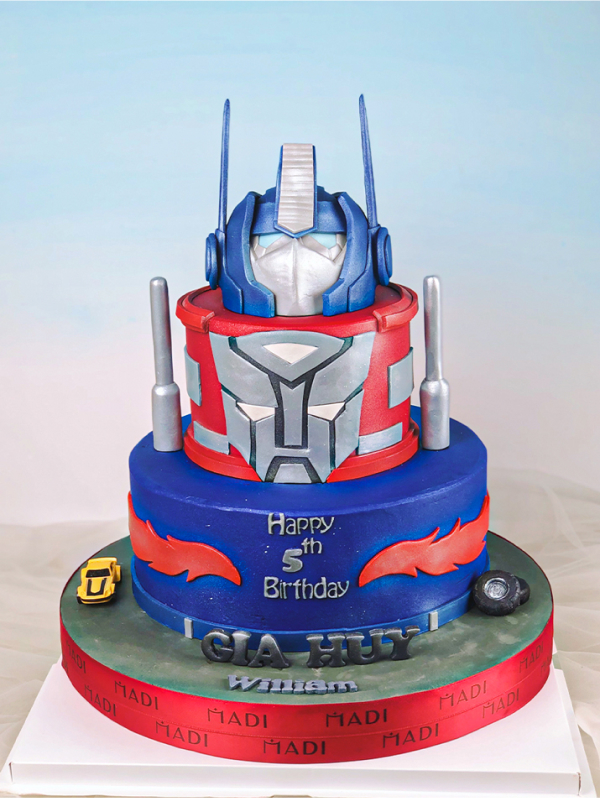 ROBOT 02
"Happy 5th birthday to Gia Huy. Wishing you always be healthy, cheerful, and able to do what you love."
Request for a consultation
My childhood is closely linked to the animated series 'Transformers Prime', and Optimus Prime is the character that I love the most. He is the protagonist, a powerful hero who protects the Earth and justice.
On the occasion of my son's birthday, I give him a Transformer Robot cake, which was meticulously crafted by the artists at MaDi Cake. I hope my son will grow up to be happy, healthy, and surrounded by family and friends.
Please make order 2 days in advance for this design. Please note that colour of this design could be variable a bit with shown image.