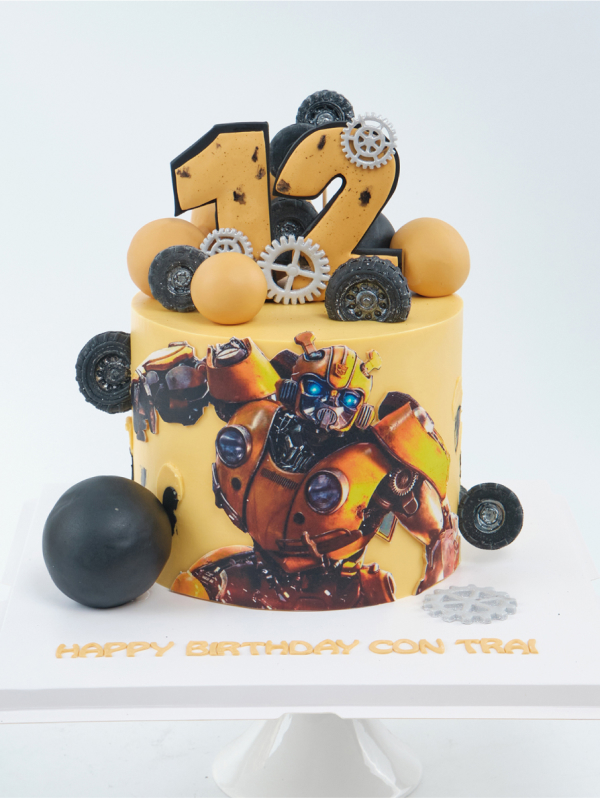 ROBOT 01
"My son's passion is the Robot Bumblebee. Meanwhile, my passion is to make him happy and joyful." - The father said.
Request for a consultation
"Happy birthday to my little son. Here's a cake with a Bumblebee robot on it. The fictional character Bumblebee from the sci-fi movie with the same name is a mischievous, humorous, cute robot, but also full of pride and deep friendship. I hope my son can learn many good qualities from this robot and become a well-behaved child with many good friends. Happy birthday, my dear son!" - The father said.
Please make order 2 days in advance for this design. Please note that colour of this design could be variable a bit with shown image.