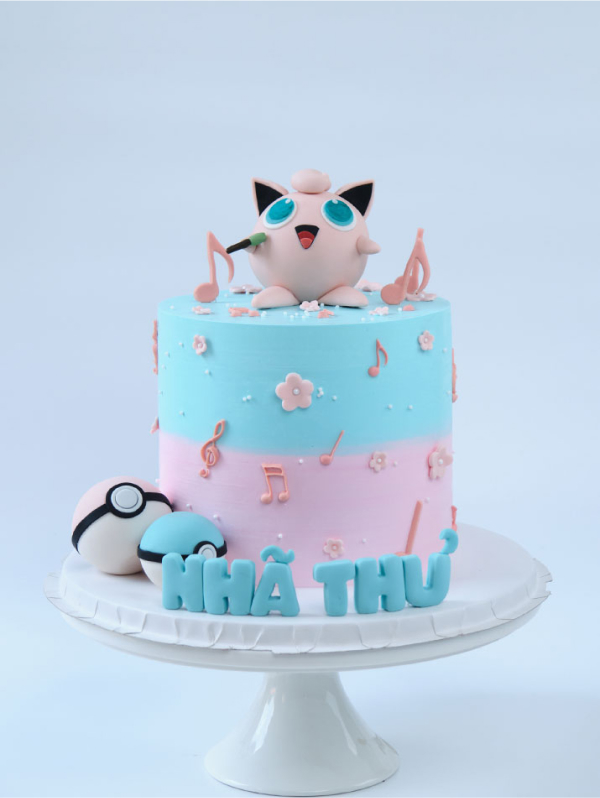 Purin
Enchanted by Purin's supernatural voice, Nha Thu secretly dreams of having Purin as a pet to be friends with, sharing joys and sorrows in life.
Request for a consultation
Purin is a cute character from the famous Pokemon animated series. As a character with unique power, with the ability to sing gentle and mysterious melodies that put the opponent to sleep, Purin always easily defeats opponents with her own singing voice.
The pastel pink and blue cake is a birthday gift that MaDi artisans have designed based on the lovely Nha Thu's fondness for the agile and cute Purin. With a red velvet cake filling, soft and interspersed with delicious cream cheese layers, it creates the most delicious cake at the birthday party for your child.
Please make order 2 days in advance for this design. Please note that colour of this design could be variable a bit with shown image.