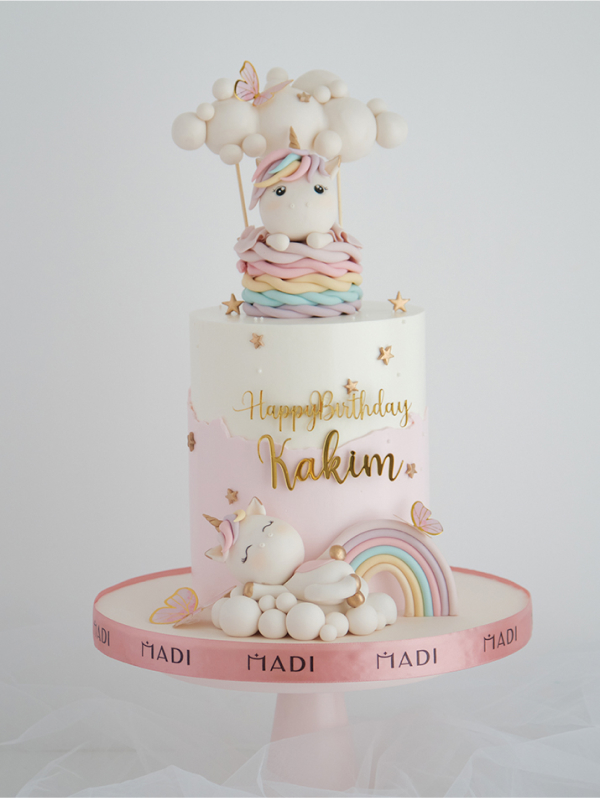 Pony 02
Adorable unicorn ponies for children.
Request for a consultation
Happy Birthday Kathy and Kimmy!
We present to you special cake designed by the talented artisans at MaDi, adorned with beautiful and sparkling unicorn figures. Each unicorn carries the dreams and hopes of your parents for both of you, two charming princesses.
"May the two darlings of Mom always be joyful, happy, and free to soar, exploring the sweet skies of childhood! Mom will always be by your side, listening and sharing like a friend, as you grow and mature."
Please make order 2 days in advance for this design. Please note that colour of this design could be variable a bit with shown image.