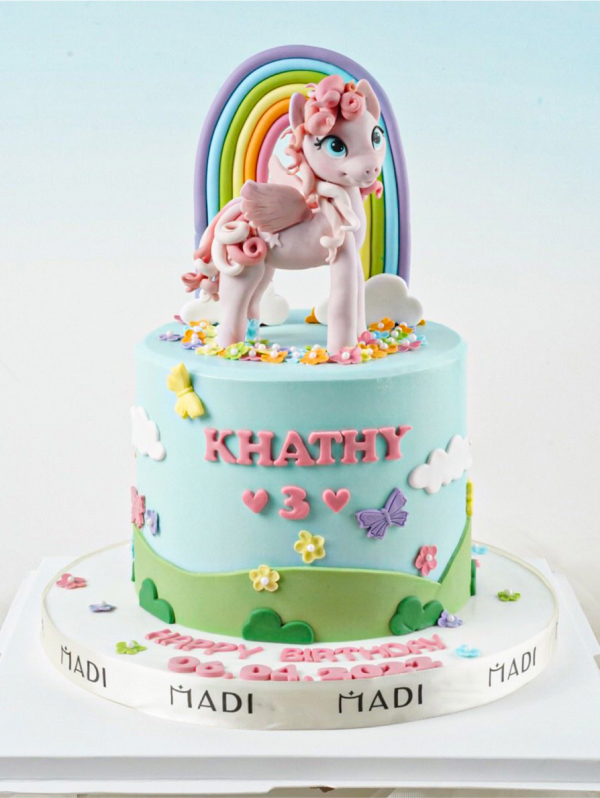 PONY 01
"Happy 3rd birthday to little KhaThy. Wishing you a healthy appetite and good sleep to enjoy playing in your world of childhood in the coming year."
Request for a consultation
The little Pony masterpiece was meticulously crafted by the artist at MaDi, a cute pink Pony made from fondant with angel wings in a glamorous and colorful world. Inside, there are layers of soft and fragrant vanilla almond sponge cake and cream cheese frosting. Giving this Pony cake to her child, the mother hopes that her child will have enough health to experience exciting things and fly to the dreamy horizons in their journey of growing up.
Please make order 2 days in advance for this design. Please note that colour of this design could be variable a bit with shown image.