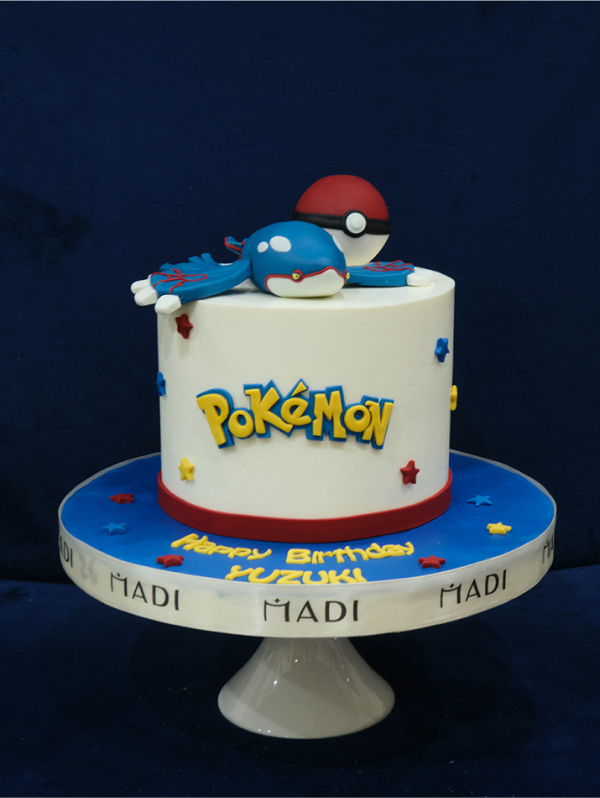 Pokemon 01
Kyogre - Legendary Pokémon, the primordial sea deity in mythological tales.
Request for a consultation
Pokémon is not only an animated series that captivates children but also becomes a memorable part of many people's childhoods due to its beautiful portrayal of magical friendships in thrilling adventures.
And the most meaningful and surprising birthday gift for Yuzuki this year is a cake designed by MaDi's artist, featuring Kyogre, a beloved creature in Pokémon.
Wishing Yuzuki a new year filled with joy and happiness, and may you have good health to explore the exciting wonders of life around you.
"Happy birthday, Yuzuki!"
Please make order 2 days in advance for this design. Please note that colour of this design could be variable a bit with shown image.