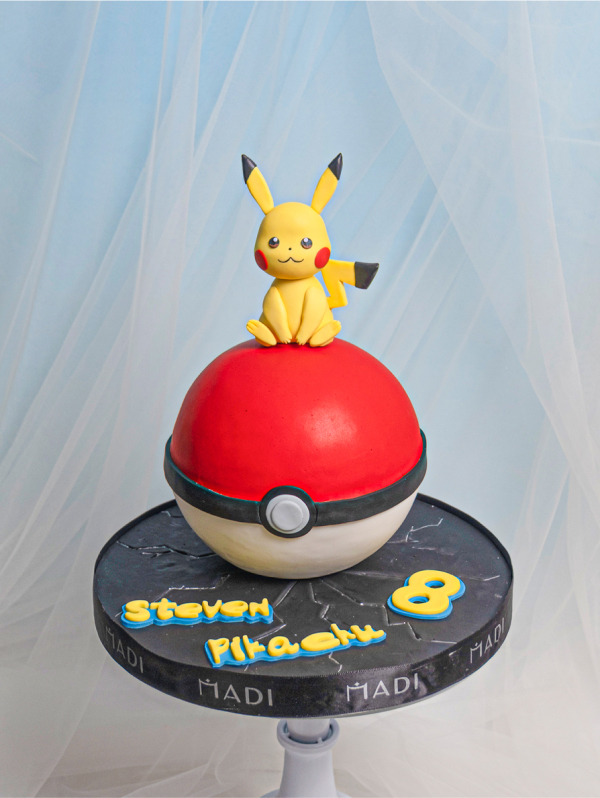 PIKACHU
Happy 8th birthday to Steven. Wishing you good health, agility, and energy as your favorite cartoon character, Pikachu.
Request for a consultation
This unique Pikachu cake is sure to surprise and delight any young boys. The cake artist at MADI designed the cake in the shape of a Pokemon ball, with a bright yellow Pikachu cartoon character made from fondant sitting on top. The cake is made up of soft and smooth sponge cake, alternated with fresh and sweet chocolate layers, creating a delicious and heavenly taste.
Please make order 2 days in advance for this design. Please note that colour of this design could be variable a bit with shown image.