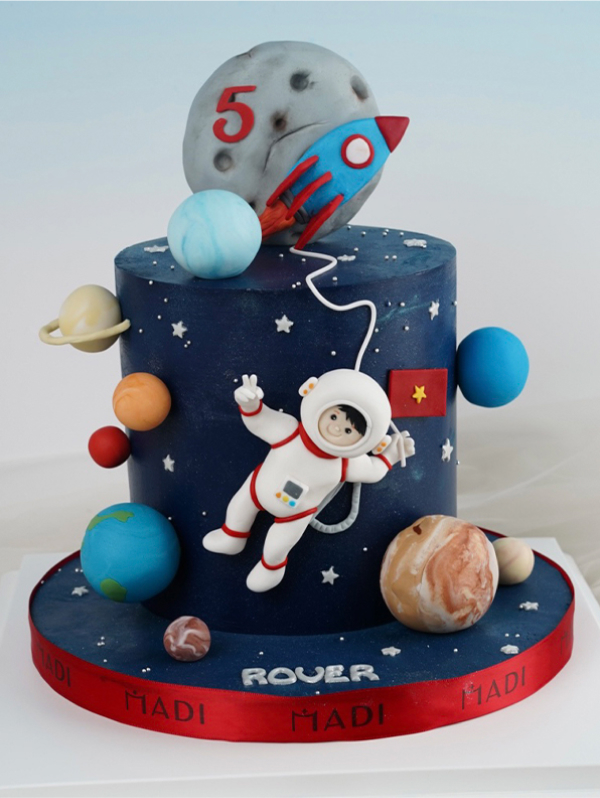 PHI HÀNH GIA 02
Rover's dream is to become the best Vietnamese astronaut to explore mysterious things beyond the vast universe.
Request for a consultation
Listening to the sharing of the boy's mother about his interest in exploring the universe and planets, MaDi has created a model of an Astronaut Cake with a focus on the astronaut carrying the Vietnamese flag along with a spaceship and dozens of large and small planets, with a wish for Rover's dream to come true in the future.
Please make order 2 days in advance for this design. Please note that colour of this design could be variable a bit with shown image.