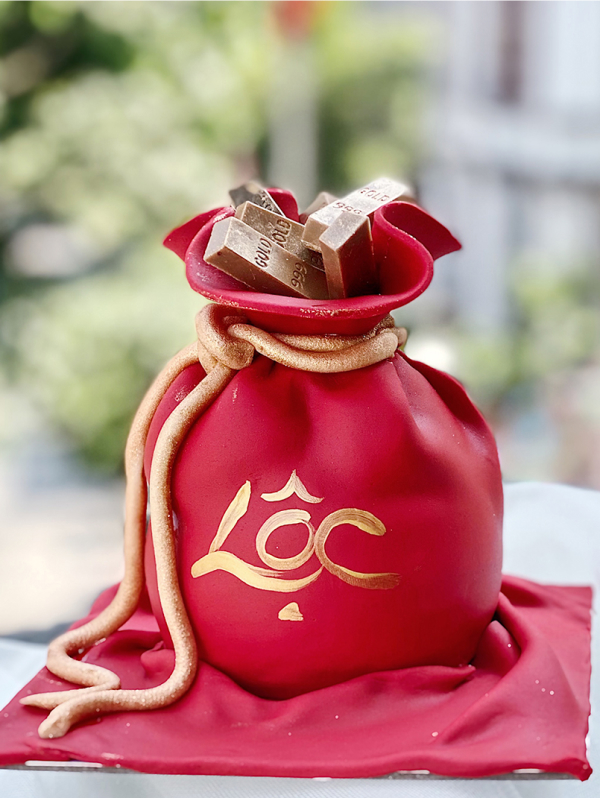 PHÁT TÀI 07
Wishing the homeowner prosperity and good luck in the New Year's opening.
Request for a consultation
Giving the homeowner a bag full of wealth and good luck. A unique cake in the shape of a bag designed by MaDi's artisan with the desire to bring money to the homeowner. The red bag symbolizes luck, highlighted by sparkling gold bars. The filling inside is made up of layers of soft and smooth vanilla-almond sponge cake alternating with cream cheese, creating a sweet taste for the beginning of the year.
Please make order 2 days in advance for this design. Please note that colour of this design could be variable a bit with shown image.