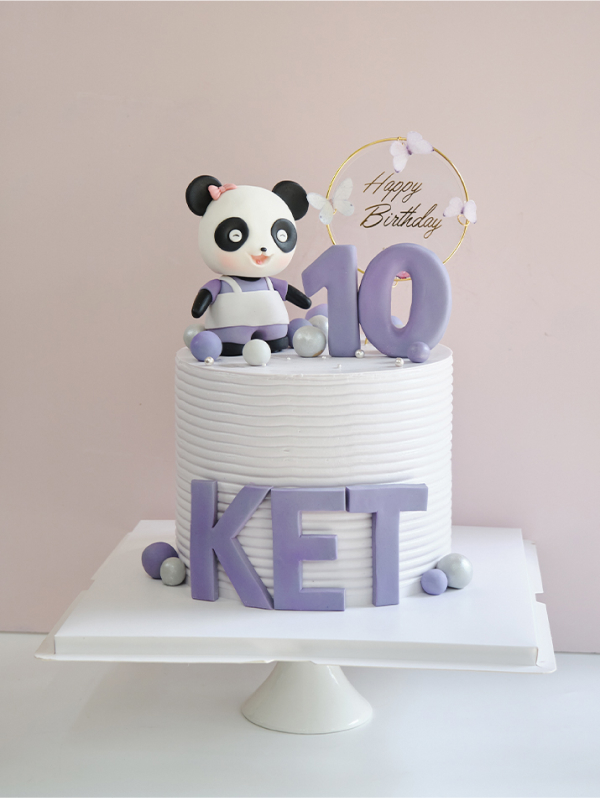 Panda
A cute baby panda!
Request for a consultation
A little bit of cuteness,
A little bit of sweetness,
A little bit of dreaminess,
All come together to create a lovely Panda birthday cake, dedicated to little Ket on her 10th birthday. Carefully crafted by the talented MaDi artist, the adorable little panda figure easily captures the hearts of any child who receives such a sweet and cute gift like this cake from her parents.
"Happy birthday to Ket! Wishing you good health and endless energy in this new age, so you can freely explore the world and always be surrounded by love from everyone."
Please make order 2 days in advance for this design. Please note that colour of this design could be variable a bit with shown image.