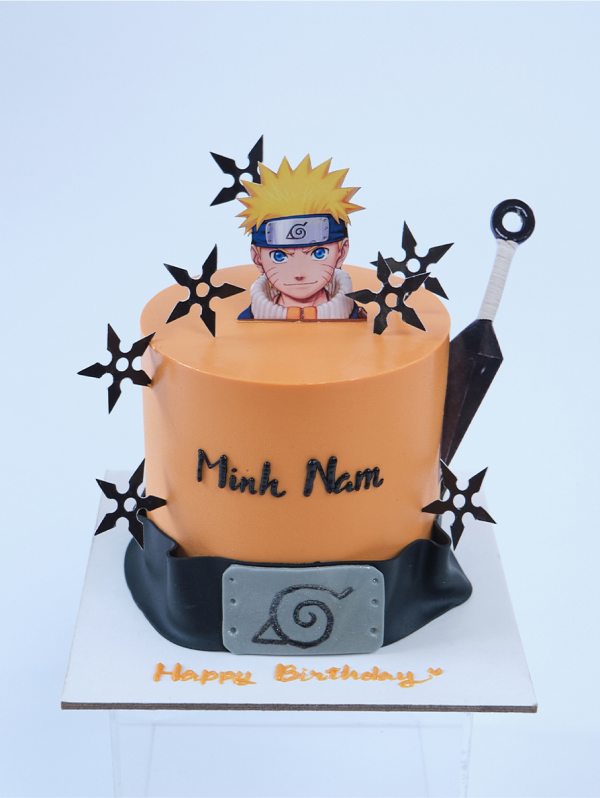 Naruto
A cake featuring the popular Japanese anime character, Naruto.
Request for a consultation
On his journey to become Hokage, the leader of Konoha village, Naruto became a symbol of perseverance, effort, and courage in the hearts of his fans. Naruto is also an ideal role model that Minh Nam loves and aspires to become.
The cake is designed with the dominant color tone of Naruto, orange color, with shuriken, characteristic marks that are always associated with the young ninja.
The parents give their child a unique Naruto cake from MaDi, hoping that their child will have a happy birthday party with family and dear friends.
Please make order 2 days in advance for this design. Please note that colour of this design could be variable a bit with shown image.