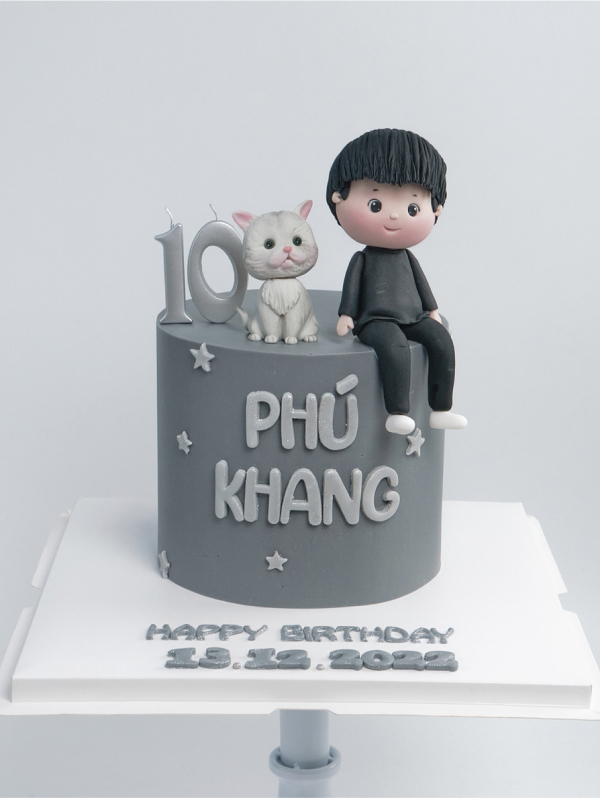 MY BOY 01
Happy 10th birthday to the boy who loves cats. Wishing you a healthy and happy new age filled with joy.
Request for a consultation
This is a cake design for boys who love black and gray tones. The boy is sitting next to a cute cat crafted by MADI's artist with delicate fondant layers. The boy exudes intelligence and kindness, accompanied by a cat sitting next to him as a trusted friend. The cake is made of layers of soft and fragrant sponge cake alternating with premium fresh chocolate layers, making it more attractive and irresistible.
Please make order 2 days in advance for this design. Please note that colour of this design could be variable a bit with shown image.