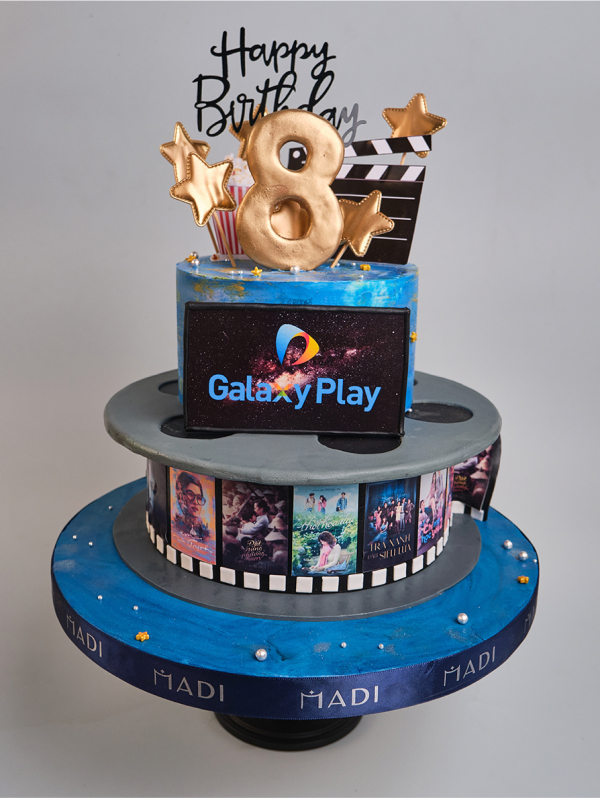 Movie
Congratulations on the 8th anniversary of the establishment of Galaxy Play.
Request for a consultation
The anniversary cake is uniquely decorated by the MADI Cake artist with a film reel shape showing the programs and movies of the company. The galaxy color tone is chosen, which is suitable for the company's name and makes the cake even more sparkling.
8 years - a long journey on the path of bringing good movies to Vietnamese audiences, a memorable journey with countless memories and ups and downs that all the people of Galaxy Play have experienced together.
Everyone has contributed to creating a successful and strong Galaxy Play as it is today.
Please make order 2 days in advance for this design. Please note that colour of this design could be variable a bit with shown image.