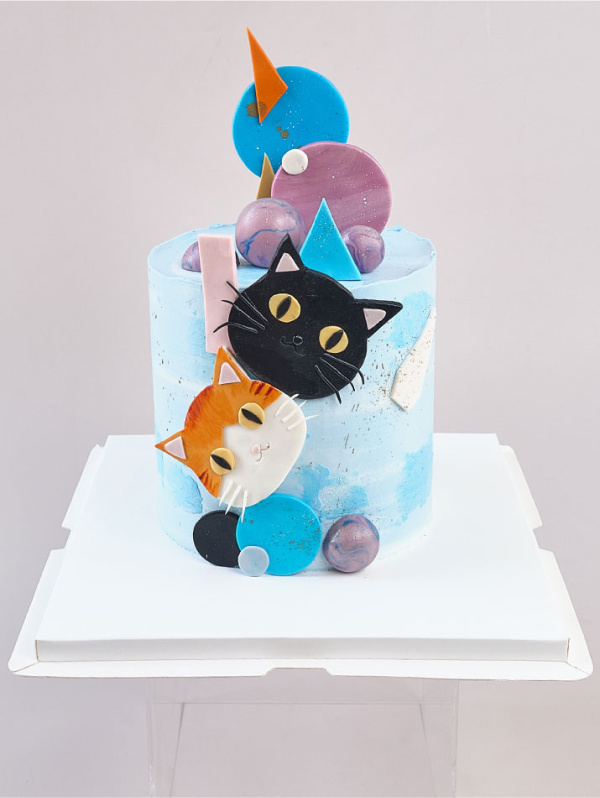 Mèo con 01
The cake is a meaningful birthday gift that Mom and Dad want to create for their child's childhood world, a world filled with joy and love with two beloved cat friends.
Request for a consultation
At school, you have kind and precious friends; at home, you have two adorable and lovely cats. The black cat is calm and strong, while the three-colored cat is intelligent and active. They are very curious and love to explore everything around them. Both cats want to play with you, be taken care of and cuddled.
The birthday cake is uniquely decorated by MaDi artisans based on the idea that Mom and Dad want to give to you. And by choosing your favorite cake filling, you will surely be very happy and delighted to receive this meaningful gift on your birthday.
Please make order 2 days in advance for this design. Please note that colour of this design could be variable a bit with shown image.