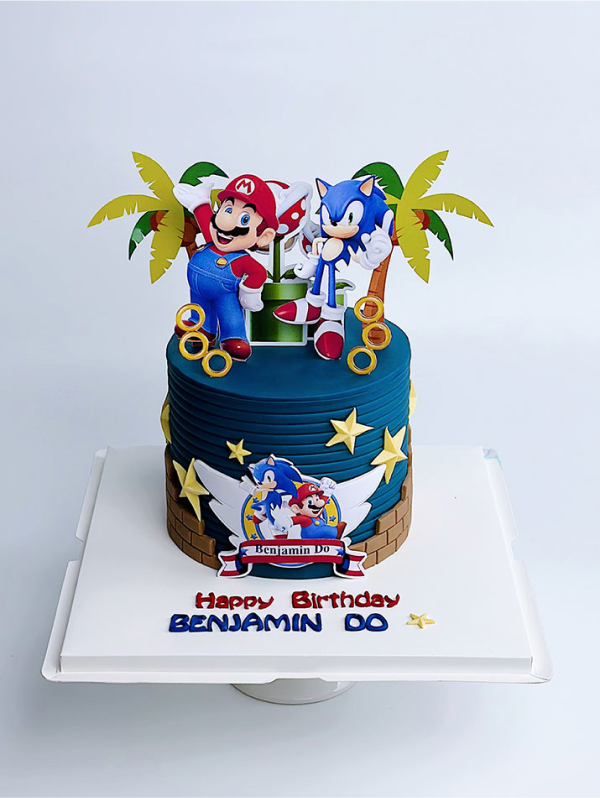 Mario & Sonic
Immerse yourself in the vibrant gaming world with the nimble Mario and the speedy hedgehog, Sonic.
Request for a consultation
The birthday cake dedicated to Benjamin Do by MaDi artisans brings strong and positive energy.
Bringing excitement and enthusiasm to the little ones, especially Benjamin Do, in his birthday party with two famous characters in the fascinating and interesting gaming world.
A cake tailored to the child's preferences shows the parents' care for their children. Benjamin Do will surely be very happy to receive this gift from his parents and loved ones.
Please make order 2 days in advance for this design. Please note that colour of this design could be variable a bit with shown image.