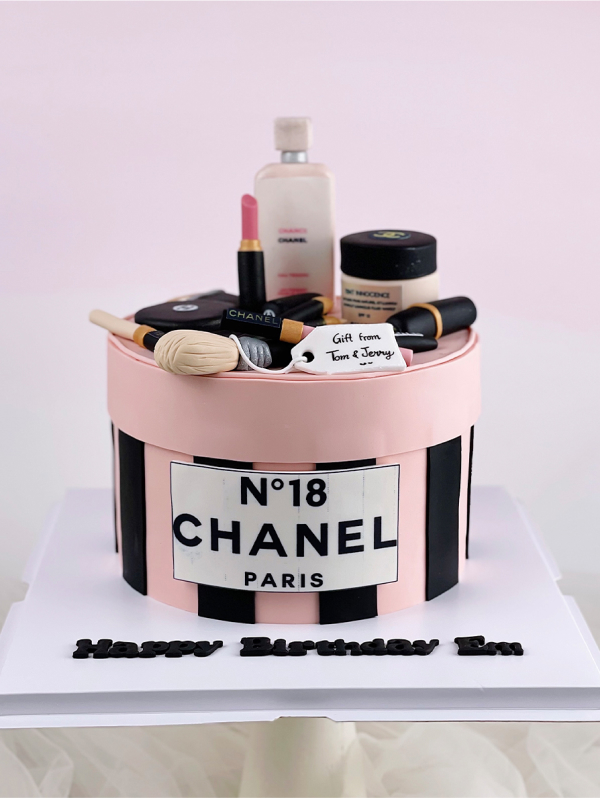 MAKEUP 02
"Sending you a gift from Tom & Jerry, wishing you a joyful and memorable birthday."
Request for a consultation
Passionate about the famous fashion brand Chanel, any girl would melt for this pink cake. From lipstick to moisturizer to blush, the entire Chanel makeup set is crafted by MaDi's cake artisans.
Inside is a combination of soft and smooth chocolate cake mixed with sweet and sour blueberry and fresh strawberries, creating a delicious flavor that captivates the heart.
Please make order 2 days in advance for this design. Please note that colour of this design could be variable a bit with shown image.