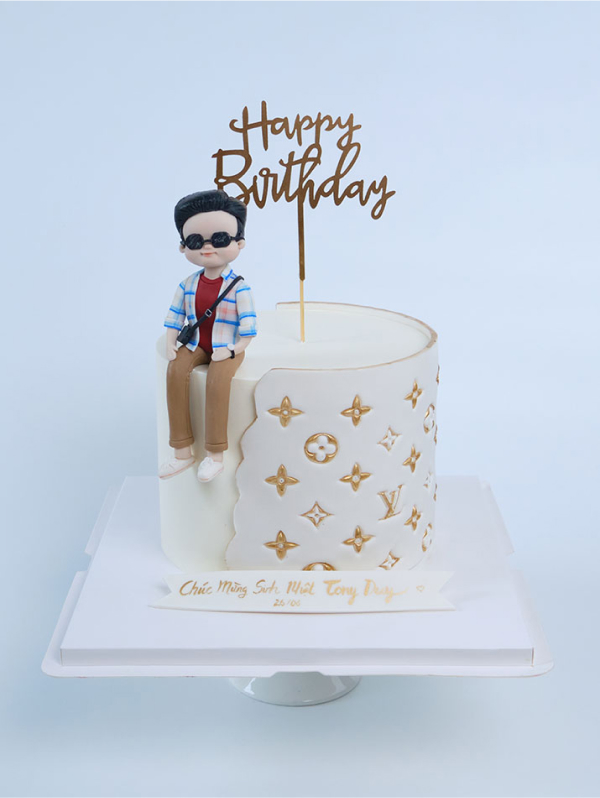 LV Boy
Happy Birthday Tony Duy! The boy loves the luxurious, classy and unique fashion style of Louis Vuitton fashion brand.
Request for a consultation
The cake was designed by MaDi artisans in the style of LV, simple and delicate with the feature that the logo of the brand itself stands out on the work. The boy Tony is styled and handsome on the cake.
Hope Tony Duy will be surprised and happy with this unique and special birthday gift.
Wish the young man a lot of joy and interesting experiences in life, always be happy with the passions he has chosen.
Please make order 2 days in advance for this design. Please note that colour of this design could be variable a bit with shown image.