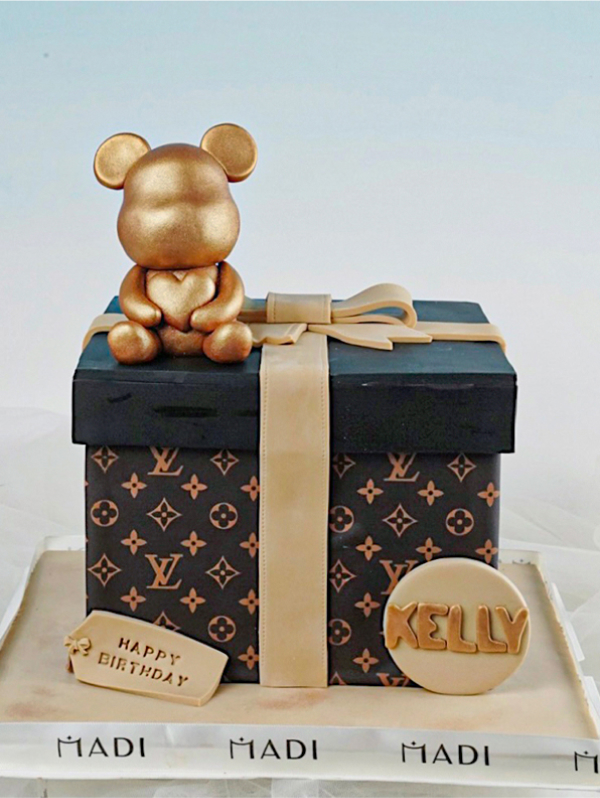 LV 01
The birthday gift for Kelly - the enthusiast of Louis Vuitton.
Request for a consultation
The creative cake model is made for the girl who loves the LV brand and Bearbrick. It is designed to resemble a gift box with the characteristic patterns of the luxury fashion brand from France. Inside the cake are layers of chocolate cream combined with raspberry and fresh strawberry jam, the perfect balance of sweet and sour flavors for Kelly's once-a-year party.
Please make order 2 days in advance for this design. Please note that colour of this design could be variable a bit with shown image.