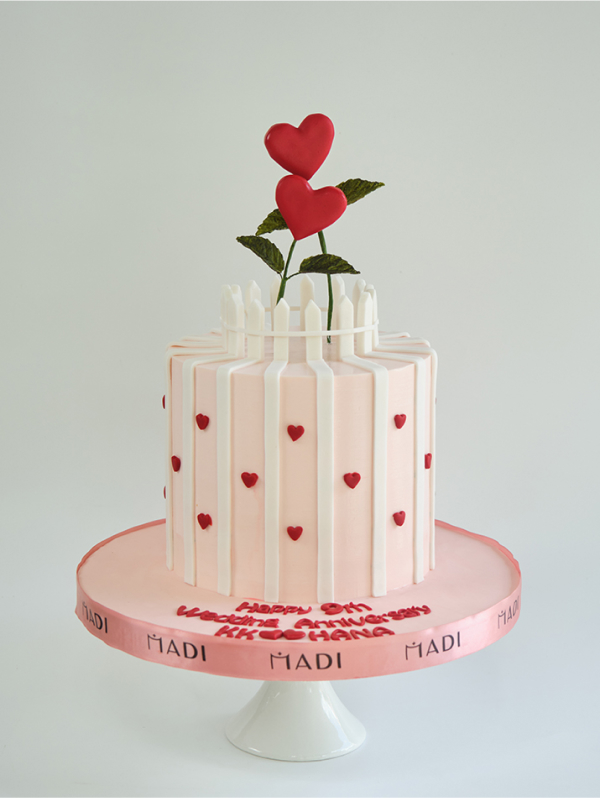 Love Garden
Happy 9th Wedding Anniversary KK - Hana
Request for a consultation
Happiness and trust are the nourishment that nurtures our love. The two seeds of love were planted nine years ago, and now they have blossomed into two radiant, warm, and beautiful heart-shaped flowers.
Thank you for the gentleness that you always show to me. Thank you for your care and protection that you always provide for me. Thank you both for always loving, trusting, and sharing every joy and sorrow in life. May our love garden always shine brightly, be fresh, and brim with happiness.
The cake is a crystallization of the sincere love between the loving couple, meticulously and attentively designed by the MaDi artists, creating a romantic and blissful "love garden".
Please make order 2 days in advance for this design. Please note that colour of this design could be variable a bit with shown image.