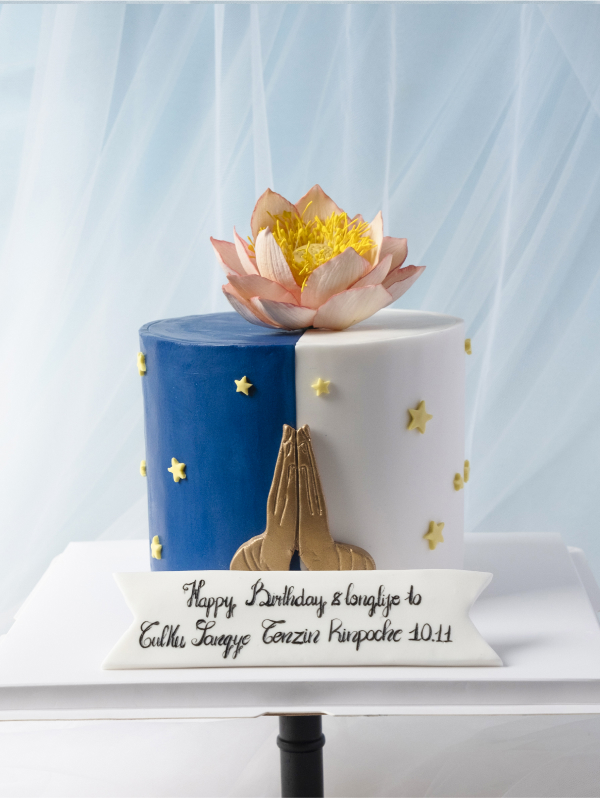 LIÊN HOA
Happy birthday and wishes for good health and longevity to you.
Request for a consultation
The Lotus Cake is dedicated to the noble Buddhist monk not only to wish him a happy birthday but also as a wish for good health and happiness.
The cake is decorated in a pure and serene style of a Buddhist monk, with a large lotus flower placed in the center of the cake, symbolizing a strong life force. The clasping hands are like a prayer for the recipient to live healthily and have more spiritual growth.
The cake is made of soft and smooth layers of Hong Kong sponge cake alternating with layers of sweet pineapple jam, creating a unique and delicious flavor.
Please make order 2 days in advance for this design. Please note that colour of this design could be variable a bit with shown image.