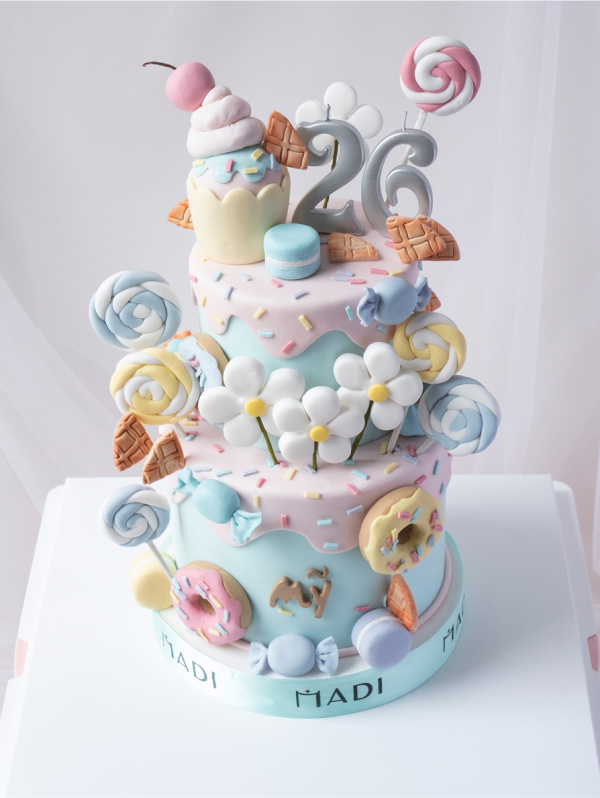 LADY MÂY
Happy 26th birthday to you, dear Miss My. Wishing you a meaningful and joyful celebration. May you become more beautiful and always full of positive energy in life.
Request for a consultation
A cute cake designed for those who 'love pink and hate deception'. This special cake is dedicated to a special princess, designed by MADI with sweet candy colors. Inside the cake are layers of soft and fragrant green tea cake and rich cream cheese, creating an unforgettable flavor. The cake artist at MADI used fondant to decorate the outside of the cake with sweet pastel colors, along with donuts, macarons, candy, small flowers, and cupcakes... all creating a whimsical, light, and airy overall design, just like the cheerful and carefree personality of the party owner.
Please make order 2 days in advance for this design. Please note that colour of this design could be variable a bit with shown image.