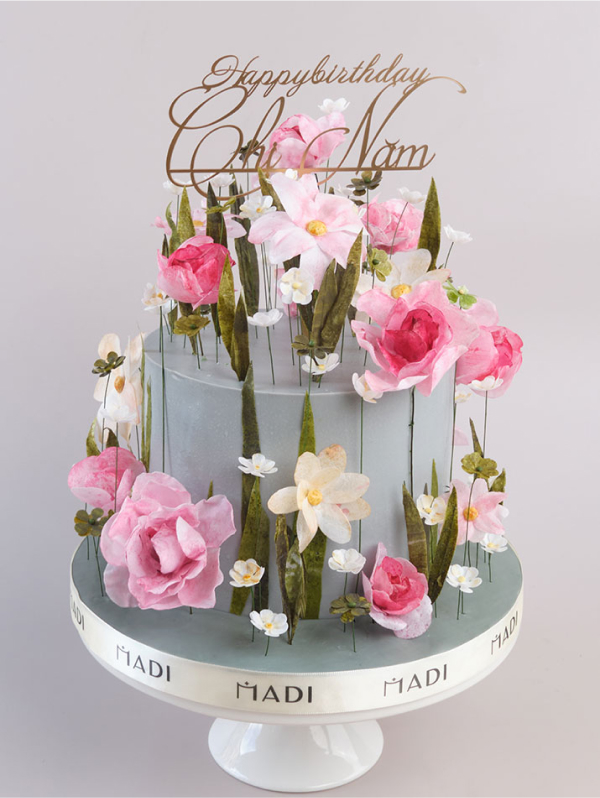 Hồng hoa 17
I dedicate to Sister Nam a gentle, lovely rice paper flower garden on her birthday cake. I wish her a new age that is always as beautiful as fresh flowers.
Request for a consultation
The work is like a beautiful, lush garden, full of joy and happiness through the skillful hands of the MaDi artisans, is the most sparkling and meaningful birthday cake for Sister Nam on her birthday.
The cake is made from layers of refreshing green tea cake, with layers of creamy cream cheese, combined to create a delicious, sweet cake that everyone enjoys.
"Thank you Sister Nam for always being there for me and helping me in difficult times. I wish you good health, peace, and happiness, Sister!
Please make order 2 days in advance for this design. Please note that colour of this design could be variable a bit with shown image.