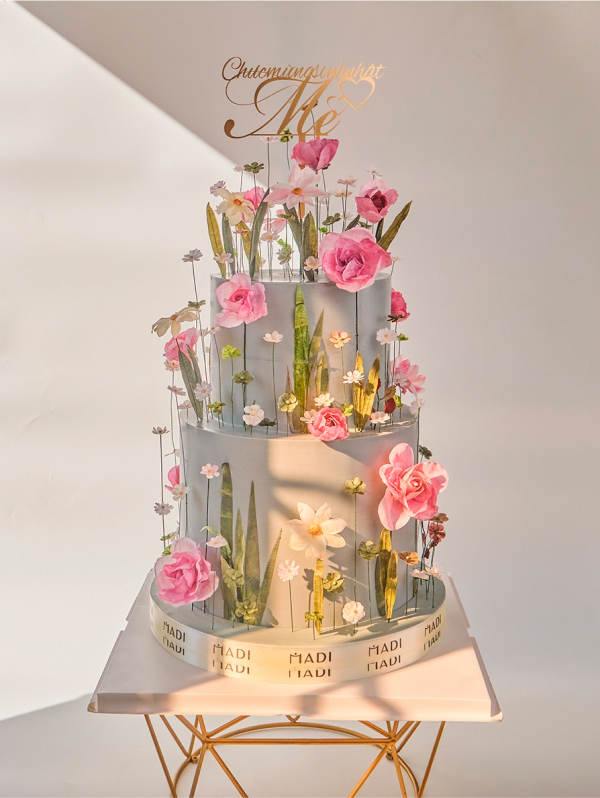 Hồng hoa 16
I give you a garden of fresh flowers to say Happy Birthday, Mom!
Request for a consultation
Mom's garden is always full of beautiful flowers, the ones Dad gave her, the ones we sent her, she loves and cares for them all with tenderness and care. Thank you, Mom, for creating a sweet and vibrant garden for our happy family.
The beautiful rice paper flower garden was skillfully created by the MaDi Cake artist on the birthday cake for Mom. It's so sparkling and full of emotion!
Thank you, Mom, for all your hard work for us, thank you for raising us to be adults. I wish you good health, peace, and everlasting happiness with us.
Please make order 2 days in advance for this design. Please note that colour of this design could be variable a bit with shown image.