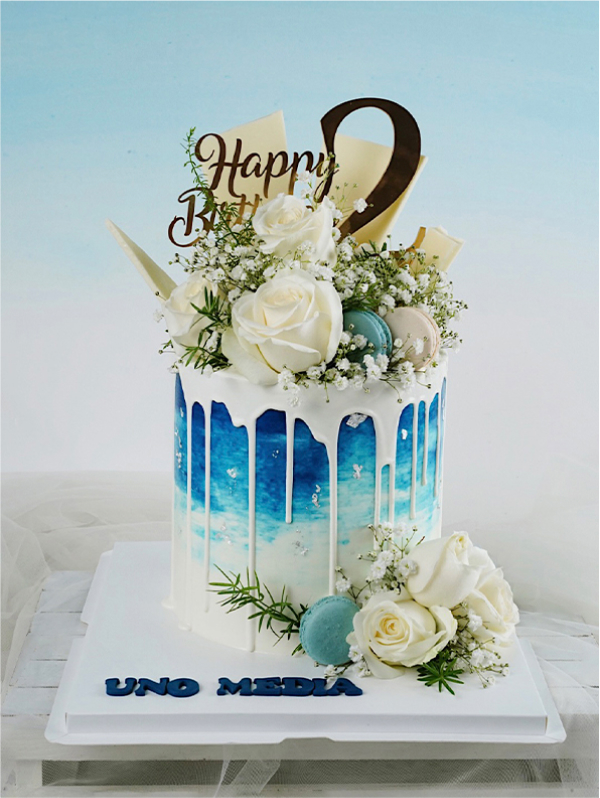 HỒNG HOA 12
Sending congratulations to UNO MEDIA on its 2nd anniversary of establishment.
Request for a consultation
A congratulatory cake decorated with white roses by the MaDi artisan, conveys the message of unity and solidarity that helped UNO MEDIA achieve certain accomplishments in the past 2 years.
The cake features a blue and white color tone, radiating freshness and elegance. Along with the rich, delicious, and soft chocolate filling, it creates an attractive and meaningful congratulatory gift.
Please make order 2 days in advance for this design. Please note that colour of this design could be variable a bit with shown image.