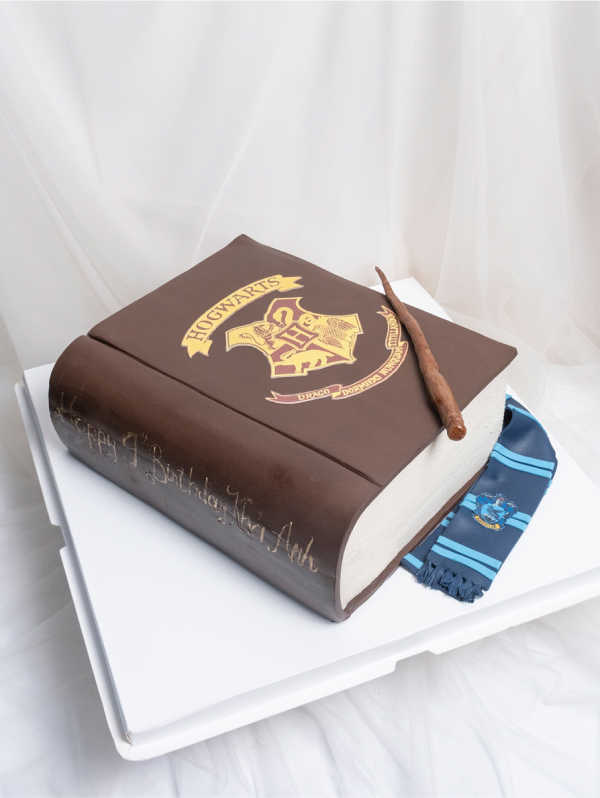 HOGWARTS
Being written name in the Hogwarts book is a great honor for any child in the Harry Potter novel.
Request for a consultation
This is a favorite cake of bookworms and Harry Potter fans. The MADI cake's artist has created the Hogwarts book by perfectly combining layers of soft and fragrant chocolate sponge cake with alternating layers of blueberry jam and fresh strawberries, all covered with a brown fondant layer on the outside. The cake not only has a unique appearance but also becomes even more captivating when tasted.
Please make order 2 days in advance for this design. Please note that colour of this design could be variable a bit with shown image.