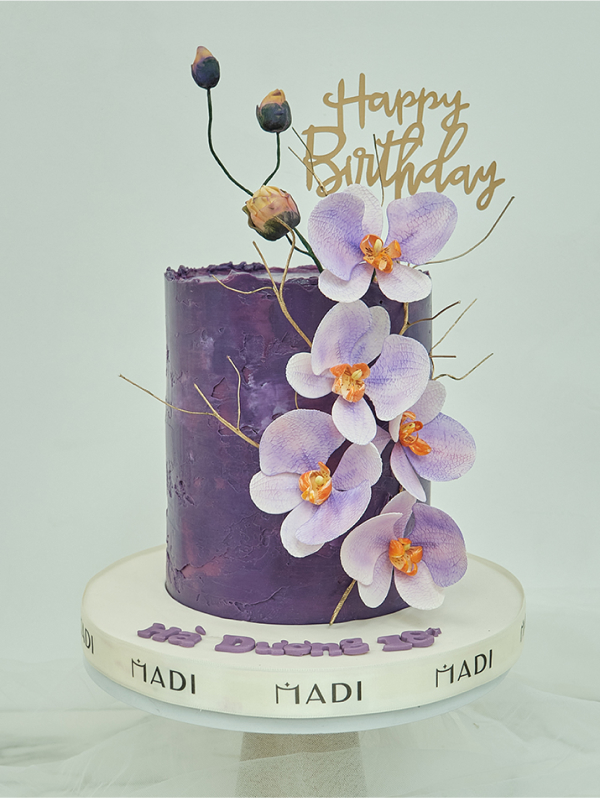 Hoa lan tím 01
The purple orchid is graceful and alluring.
Request for a consultation
"Happy birthday, Ha Duong!"
The purple orchid, a noble, dignified, and elegant flower, is a symbol of faithfulness love, the flower of romance, resilience, and deep relationship.
A dreamy purple cake, designed by the MaDi artisan, and adorned with delicate and sophisticated purple orchid branches, is exclusively for you, miss beautiful and gentle.
"Wishing you a birthday that becomes more splendid and luxurious like the purple orchid, always embracing good fortune and happiness in the sincere and warm love."
Please make order 2 days in advance for this design. Please note that colour of this design could be variable a bit with shown image.