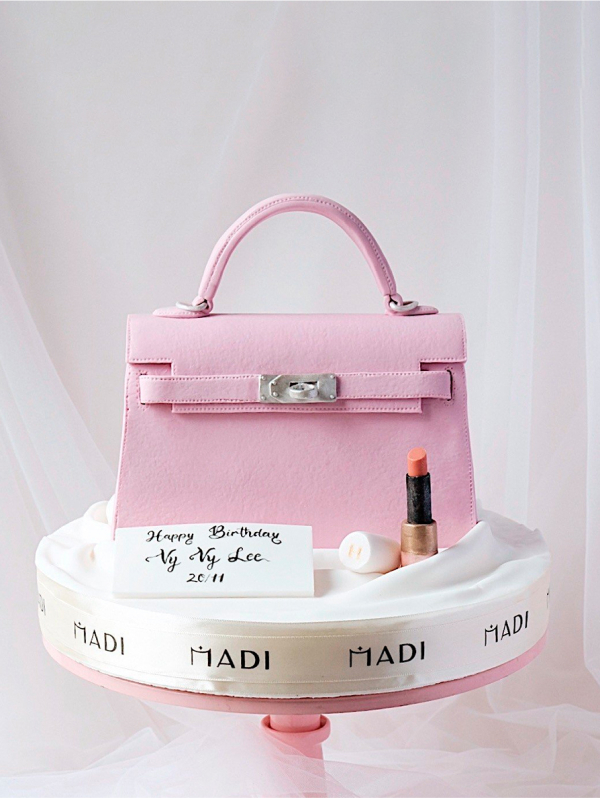 Hermes 04
The cute pink Hermes bag is for fashionable and sophisticated women who prefer luxury Hermes fashion.
Request for a consultation
The artwork is meticulously crafted by the skilled artisans at MaDi Cake, creating a luxurious and stylish Hermes bag with every small detail. With its lovely pink color, the artwork will melt the hearts of many elegant and aristocratic ladies.
Choosing the filling inside is also very important, knowing the type of cake filling she likes will create an excellent impression in her eyes.
Please make order 2 days in advance for this design. Please note that colour of this design could be variable a bit with shown image.